Are Taiwan Inc. and Japan Inc. giving up on China?
Business & Technology
Taiwanese and Japanese companies invested in China within months of Deng Xiaoping taking power. But the political and business environment is changing.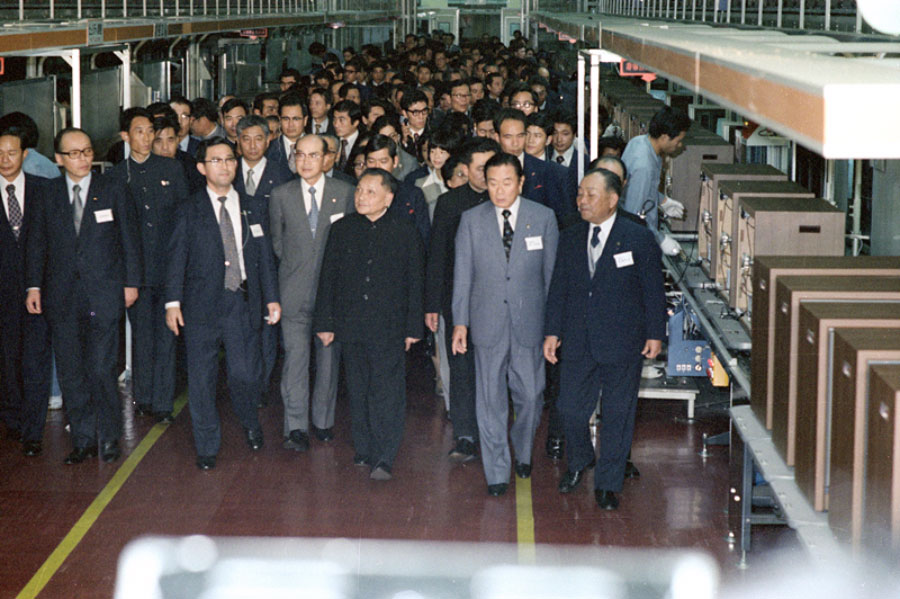 For decades, Taiwanese and Japanese firms were some of China's most successful overseas investors and businesses. But now, as cross-strait relations deteriorate and politics have taken center stage in China, those companies are looking elsewhere.
Taiwanese firms played a pivotal role in China's economic rise. As the political scientist Shelly Rigger writes, Taiwanese SMEs were some of the first to take advantage of China's cheap labor and business environment, and helped transform China into "the world's factory."
Japanese firms were also key players in China's opening up and development: In 1978, Panasonic became, in the words of the state-owned China Daily, "the first foreign company to settle in China" when it welcomed Dèng Xiǎopíng 邓小平 to a factory in Japan and soon afterward began doing business in China.
But those days are gone: Here is a calendar of Taiwanese disillusionment with the P.R.C.:
In November, the mainland conglomerate Far Eastern Group was fined $14 million for environmental violations, but Chinese officials later linked the fine to the group's donations to the DPP, the party of Taiwan's President Tsai Ing-wen (蔡英文 Cài Yīngwén). Far Eastern operates subsidiaries in textiles and cement manufacturing.
Taiwanese investments into mainland China decreased 14% this year, according to statistics released by the Taiwan Economic Ministry on Monday. However, China's FDI into Taiwan increased 23% compared with last year. The Ministry cited "changes in the business environment" and "U.S.-China trade conflict and the ongoing technology war" as factors in the decrease.
Since 2019, the Taiwanese government has promised over $54 billion to encourage firms to invest back home. Some, such as chipmaker TSMC, are developing closer ties with Japan and the United States.
Something similar is happening in Japan:
In February, Japan began to reward manufacturers who diversified supply chains throughout Asia, announcing a $2.1 billion plan to help fund projects that involve its ASEAN neighbors.
The shift in investment flows and supply lines signals the role that political and other non-economic factors are beginning to play in the calculations of Taiwanese and Japanese business leaders. But while many of the Taiwanese and Japanese state-backed initiatives to incentivize decoupling from China are affecting small- and medium-sized companies, they have not yet affected major manufacturers such as Foxconn and Toyota, which maintain extensive operations in and business ties to China.
Business in the morning.
It only takes two minutes each day to stay tapped in to the world's second largest economy. Sign up for Tipsheet, delivered to your inbox for free at 9am ET daily.