Beijing warns Brussels on support for Ukraine, tries to reassure Moscow
Politics & Current Affairs
In this week's China-Russia update: Beijing offers serious support for Moscow, but so far it is all words and not much money.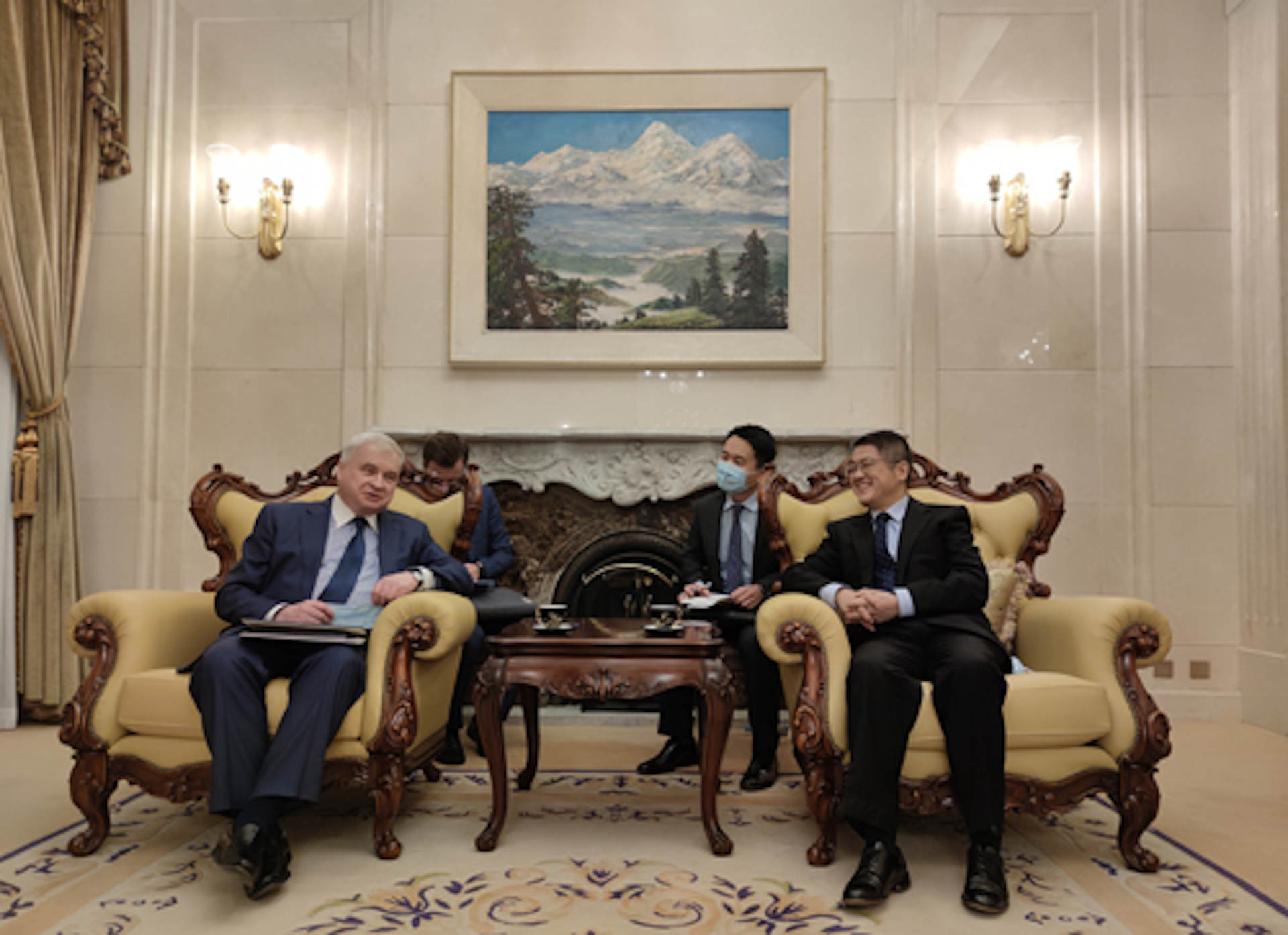 Amid growing signs of substantive Chinese compliance with Western sanctions, Beijing offered more rhetorical support for Moscow and held a meeting with the Russian ambassador.
The People's Daily, the Communist Party's house newspaper, warned Brussels in a striking April 19 article that the Russian-Ukraine War could ultimately produce a "10-year crisis on energy, food, refugees and inflation. Social turmoil will surface. The bloc may even split on the issue."
The article also cautioned Brussels against banning Russian oil and gas imports, quoting a research fellow at the China Institutes of Contemporary International Relations, a think tank affiliated with China's Ministry of State Security: "Europe already lacks oil and gas. If it implements the plan, Europe will hurt itself more, and European countries will be further divided."
Chinese state media has continued to place blame for the conflict on NATO members, especially the United States. The People's Daily wrote that "years later, when people look back at history to try to figure out the rights and wrongs in the Russia-Ukraine crisis, they will see through the nature of Western narratives…the U.S. chose to pour fuel onto the fire, further pressuring Russia while supporting Ukraine in its conflict against Russia."
Washington has taken note: U.S. Deputy Secretary of State Wendy Sherman met on April 20 in Brussels with NATO Deputy Secretary General Mircea Geoană and NATO permanent representatives. According to the State Department, Sherman "noted U.S. concerns about the P.R.C.'s support for Russia's aggression, including through its amplification of Russian disinformation about NATO and Russia's war in Ukraine."
Chinese vice foreign minister and Russian ambassador sit down
Beijing has indeed continued to offer messaging support for Moscow and to amplify Kremlin conspiracy theories around U.S. biological labs in Ukraine. And the foreign ministries of both countries are meeting frequently.
Lè Yùchéng 乐玉成, the Chinese vice foreign minister, met with the Russian ambassador to China, Andrey Ivanovich Denisov, on April 18.
According to Le, "No matter how the international landscape may change, China will continue to strengthen strategic coordination with Russia for win-win cooperation, jointly safeguard the common interests of the two countries and promote the building of a new type of international relations and a community with a shared future for mankind."
However, despite these pleasantries, Beijing's support for Moscow, to date, seems more rhetorical than substantive. The Le-Denisov bilateral meeting may have been conducted to assuage Moscow, which has seen Huawei pause its Russia operations and (apparently) little Chinese economic assistance.
Beijing also continues to comply (largely) with Western sanctions. Huawei's pause, in particular, could prove enormously painful for Moscow — at least over the medium and long term.
Furthermore, despite Gazprom's apparent entreaties for a deal, Beijing has not yet inked an agreement for the Power of Siberia-2 Russia-to-China natural gas pipeline.