China's record-high number of college graduates are facing a huge challenge to find work
Business & Technology
Growth in China is slowing as COVID-19 restrictions continue to clog up the economy, so there are not a huge number of new jobs at entry-level positions. Enter a big crew of fresh college graduates…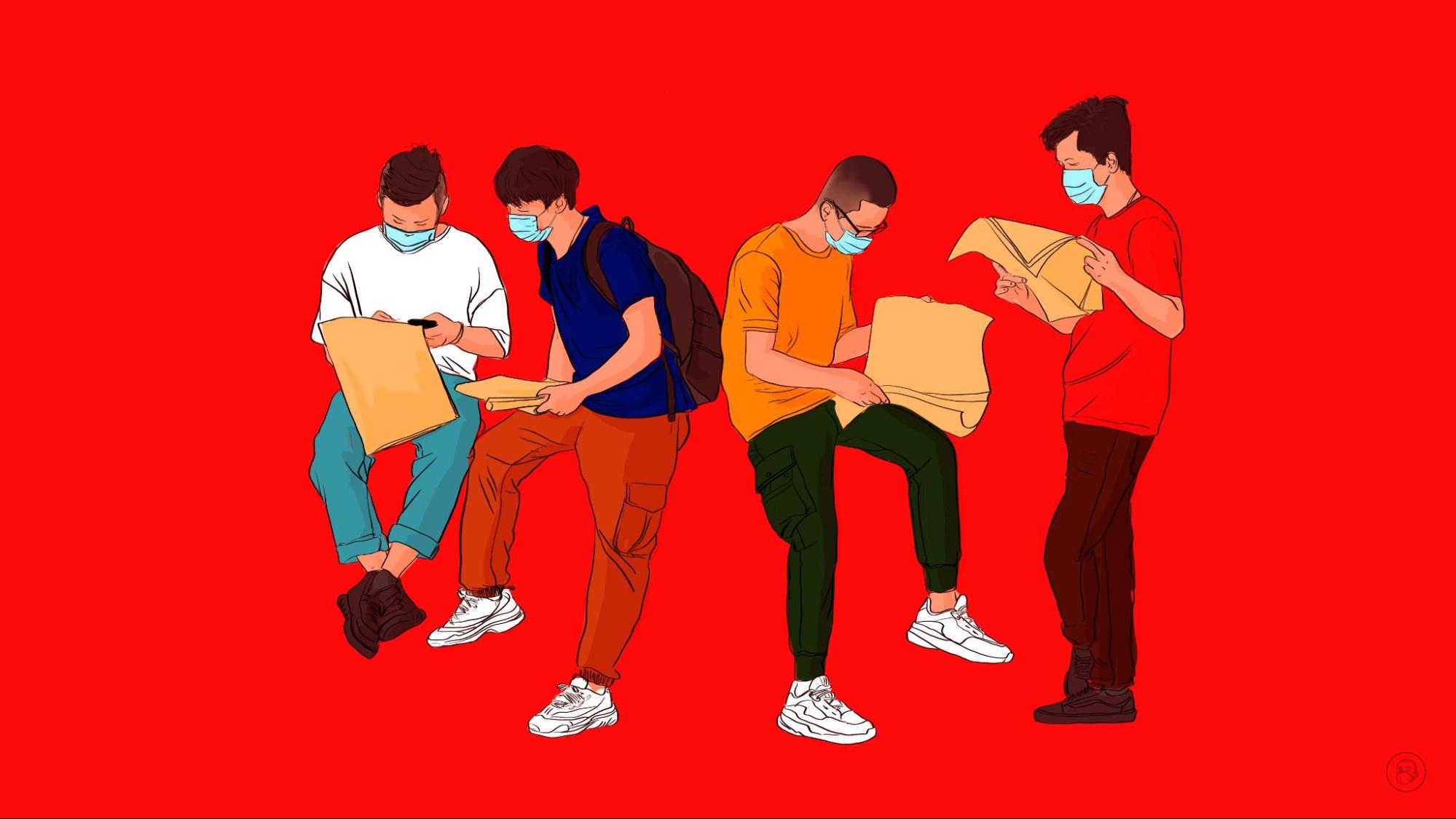 Reports circulated in China yesterday that Foxconn 富士康, manufacturer of iPhones and Kindles in nine factories on mainland China, was actively recruiting at its Zhengzhou plant — the company's main factory for assembling Apple products — with various inducements, for example:
A bonus of 8,000 yuan ($1,210) for employees who stay for 90 days and who have a valid attendance record for 55 days.
A sign-on bonus of 6,500 yuan ($983), which has increased by 30% in the last few days.
Foxconn's hiring spree in all likelihood is related to recent reports that Apple intends to increase the total production target of the iPhone 13 Pro series by 10 million units.
Today, however, Foxconn announced it had to suspend the recruitment drive because of COVID-19 restrictions in Zhengzhou, and the bigger picture for China's new job seekers in 2022 is bleak, perhaps unprecedentedly so.
Last month, the number of new formal jobs created fell 18.1% year-on-year. The government is worried, and last week pledged support for unemployed people, going as far as to offer allowances for migrant workers and subsidies to encourage college graduates to start their own businesses. Last week, Chinese leader Xí Jìnpíng 习近平 also pledged massive infrastructure spending, which is is likely to boost employment, and the central government has continued to talk about maintaining a national unemployment rate of around 5%.
Business in the morning.
It only takes two minutes each day to stay tapped in to the world's second largest economy. Sign up for Tipsheet, delivered to your inbox for free at 9am ET daily.
Half of this year's graduates have no job offers
But the outlook for young people specifically is very different: There are a record-high 10.76 million fresh college graduates seeking work right now, a year-on-year increase of 1.67 million.
According to the National Bureau of Statistics, the unemployment rate among 16- to 24-year-olds in March this year stood at 16%, up from 13.6% a year ago. While the number of jobs available to college graduates in the first quarter increased by 8% year-on-year, the number of applications increased by no less than 75% year-on-year. As of mid-April, 46.7% of recent graduates have received job offers, a significant drop from 62.8% in 2021.
Internet companies still have an enduring allure for young Chinese job seekers. According to a report released last week by Tongdao Liepin Group 同道猎聘集团, a China-based provider of talent acquisition services, the proportion of resumes submitted to internet companies increased from 18.5% of all submissions in 2019 to 21.7% in 2021. Internet companies received 19.6% more resumes this year compared with last year. Three of the top five most-wanted jobs — HR assistant, management trainee, Java engineer, front-end development engineer, and visual designer — are internet company careers.
Yet even China's giant internet and tech companies, while hiring a net increase of 79,100 employees from July 2021 to mid-March 2022 per government figures, will not be able to provide jobs for all the new graduates.
China's ministries of education, human resources and social security, and others have launched various policies to assist college graduates to obtain work, including a nationwide Employment Promotion Week coming up next week. But these efforts may not be enough to avoid a youth unemployment crisis.