China's pharma companies are spending big on R&D, but global success remains elusive
Business & Technology
Ambitious Chinese healthcare companies are using artificial intelligence and genetic science to develop new drugs. But there is no shortcut to the market when it comes to innovative medicines.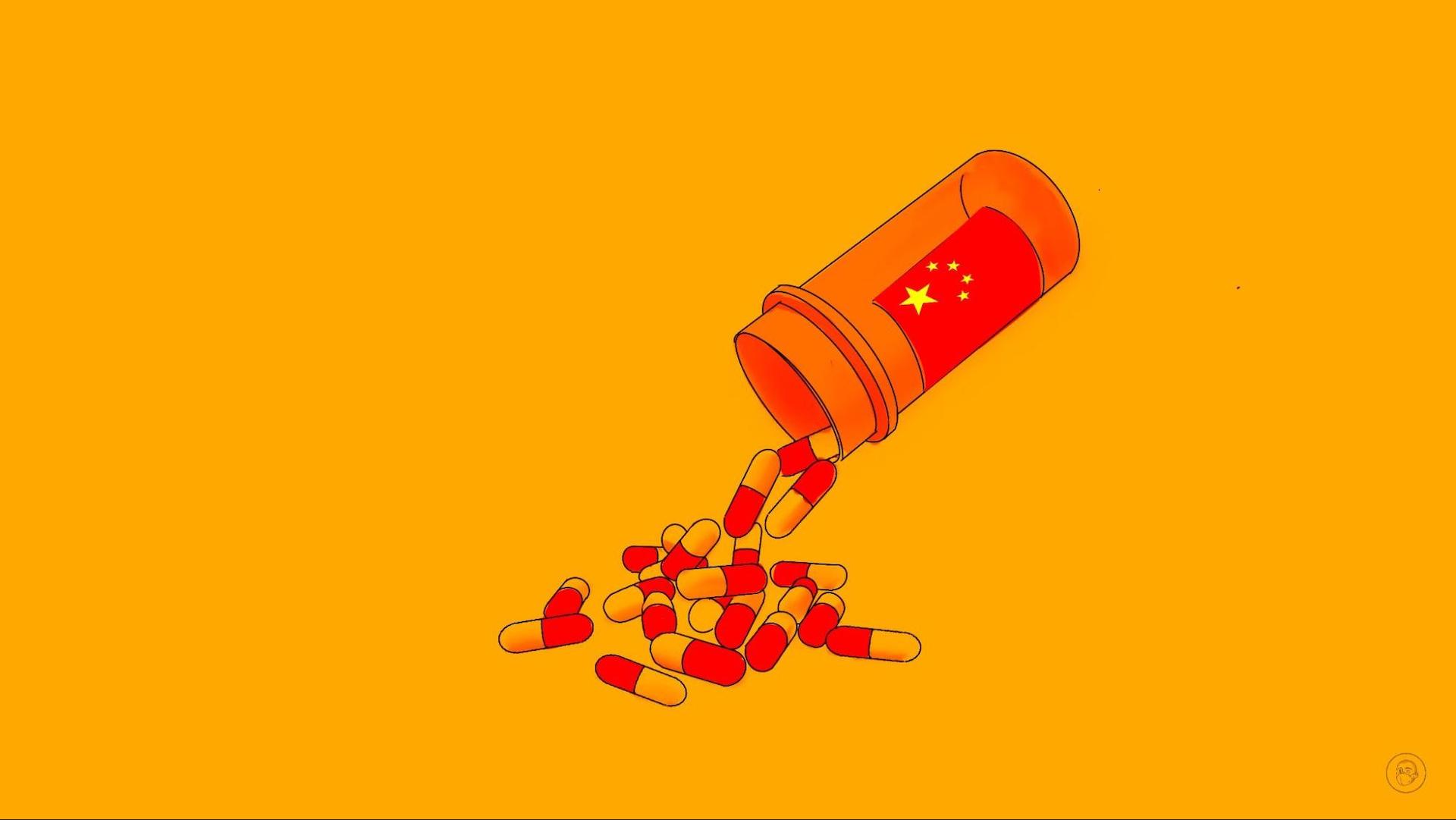 Some Chinese companies may be making billions from COVID test kits, but the country's leading pharmaceutical companies had a tough first quarter:
Jiangsu Hengrui Medicine 恒瑞医药 reported revenues of 5.47 billion yuan ($821.74 million), a year-on-year decrease of 20.93%, and net profits of 1.23 billion yuan ($185.52 million), a year-on-year decrease of 17.35%.
BeiGene 百济神州 reported revenues of 1.94 billion yuan ($292.16 million), a year-on-year decrease of 50.4%, and net profits attributable to shareholders of the parent company of -2.86 billion yuan, a year-on-year decrease of 965.9%.
Junshi Bio 上海君实生物医药科技 reported revenues of 630 million yuan ($94.48 million), a year-on-year decrease of 61.02%, and net profits of -396 million yuan (-$59.39 million), a year-on-year decrease of 205.06%.
The challenge for Chinese pharma is to produce patented drugs (as opposed to merely reproducing generic drugs) that can pass muster with the American Food and Drug Administration (FDA) and other countries' agencies, and be commercialized around the world. A new crop of Chinese pharma companies have been announcing their global ambitions for several years already, and many are pushing scientific boundaries in the use of artificial intelligence and genetic science to develop new treatments.
But it's tough: The average R&D cycle of a new drug is 12.5 years, the average cost is as high as $2.6 billion, and the average clinical success rate is less than 10%.
While BeiGene and Legend Biotech 传奇生物 have obtained approval for some new drugs from the FDA, just this year Innovent 信达生物制药, Junshi Bio, and HUTCHMED 和黄医药 have all had drug applications rejected by the FDA.
The context
Profit margins at China's pharma companies are shrinking under the pressures of high expenditure on R&D and procurement, fierce competition, and dropping prices. China still has some distance to travel for its pharma industry to become globally competitive.
There are 4,500 pharmaceutical manufacturers in China, led by a small number of big players. BeiGene, for example, currently has operations in China as well as in the U.S., Europe, and Australia, and the company is currently conducting more than 90 clinical trials for about 30 drugs.
The chasing pack of domestic companies are still focused on the domestic market, trying to increase the scale of their operations and transform their innovative capabilities; most of these companies have not developed any patented drugs.
The leading companies such as Hengrui and BeiGene are spending huge sums on R&D. Among A-share and Hong Kong-listed pharma companies, 247 invested more than 100 million yuan ($14.99 million) in R&D in 2021, and 25 invested more than 1 billion yuan ($149.98 million), with BeiGene leading the way with 9.53 billion yuan ($1.43 billion), and Hengrui with 6.20 billion yuan ($930.32 million).
Business in the morning.
It only takes two minutes each day to stay tapped in to the world's second largest economy. Sign up for Tipsheet, delivered to your inbox for free at 9am ET daily.
The number of research institutions in China is still low: According to one estimate, China still has only nine leading life science and medical research centers, still far in arrears of 52 in the U.S. But the situation is gradually changing: Yesterday, for example, a new biotechnology industrial center was launched in Hubei Province, whose industrial output is expected to exceed 100 billion yuan ($14.99 billion) by 2030, and is expected to produce 10 new Category 1 drugs (i.e., not previously marketed in China).
From 2015 to 2020, the domestic pharma industry benefited greatly from government support, but the largest share of Chinese R&D was based on foreign drugs.
The takeaway
China's pharma industry is trying to catch up with the U.S. pharma industry at breakneck speed and with huge investments in R&D. We may start to see the emergence of a new wave of Chinese pharma companies on the global stage in the coming years, but it is not happening yet.