The China-Russia-Kazakhstan triangle
Foreign Affairs
In this week's China-Russia update: With tensions between Kazakhstan and Russia rising, China may be looking at how to best preserve its limited — but not unimportant — regional interests. China is also in talks with Russia over a major crude purchase, although it continues to largely comply with sanctions.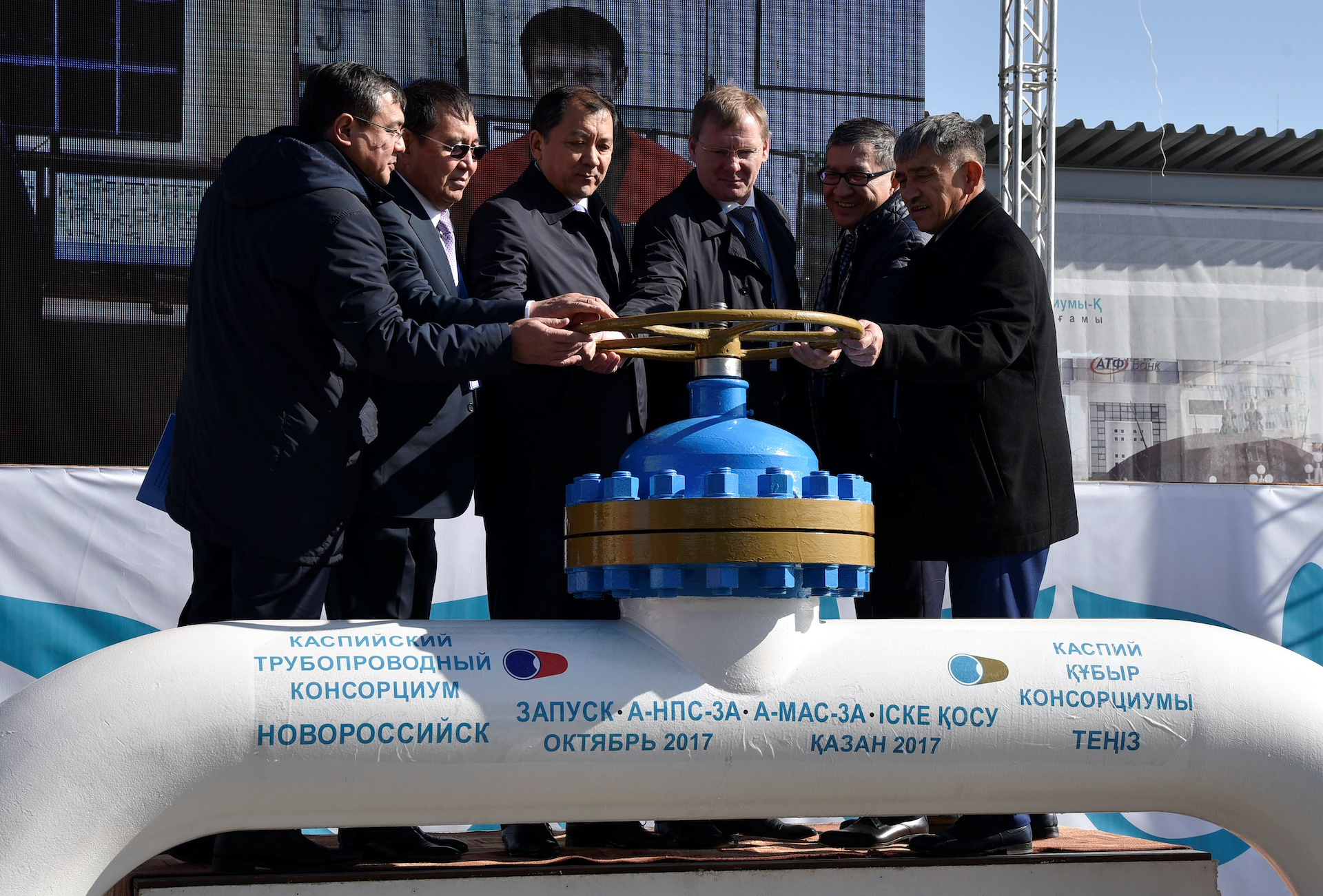 Bilateral ties between Moscow and Nur-Sultan appear increasingly strained due to long-standing factors that have been exacerbated by Russia's irredentist invasion of Ukraine. Russia essentially sanctioned Kazakh-Chinese oil flows on the westbound CPC pipeline in late March, upsetting Kazakhstan and apparently triggering a bilateral, energy-related spat between Moscow and Beijing.
Moscow's sanctioning of CPC flows was primarily designed to harm the West and bolster the Kremlin's preferred candidate in the April French Presidential election — not pressure Kazakhstan. Still, the CPC shutoff and resulting financial pain compounded Nur-Sultan's anxiety and anger at Moscow, particularly since Kazakhstan experienced major economic protests in January.
Kazakh officials were further alarmed when Russian officials and Kremlin-connected figures began expressing irredentist visions about Kazakhstan in March, continuing a long tradition of Russian disregard for Kazakh sovereignty.
Kazakh President Toqaev takes a trip to Turkey
Kazakh President Qasym-Zhomart Toqaev traveled to Turkey on May 11, where he highlighted China-to-Europe freight linkages that bypass Russia. While in Turkey, Toqaev inked a deal which will site Turkish ANKA attack drone production in Kazakhstan. Since ANKA drones can carry anti-tank missiles, the deal may have raised eyebrows in Moscow.
On May 12, the day after Toqaev's visit, Russian state media noted that "Russia has not and does not regard Central Asia as an arena for geopolitical confrontation and is interested in the development of all Central Asian states."
Kazakh officials have repeatedly expressed support for Ukrainian sovereignty. President Tokayev published an April 4 op-ed in the National Interest, saying "We respect [Ukraine's] territorial integrity — as the overwhelming majority of the world does." With Russian power atrophying due to its invasion of Ukraine, Kazakhstan may feel increasingly emboldened to pursue a more independent foreign policy.
While Central Asia is a tertiary theater for Beijing, it does have real economic and security interests in the region. Beijing will watch any growing tensions between Moscow and Nur-Sultan very carefully, or consider filling a vacuum if Russia cedes regional hegemony. Chinese authorities may be quietly considering the costs and benefits of constructing new Central Asia-to-China oil and gas pipelines.
China is considering filling its strategic petroleum reserves with Russian crude oil
China is also lapping up barrels of cheap Russian oil: Bloomberg reported that the Chinese government is directly negotiating with its Russian counterpart to replenish its strategic crude stockpile. The sale would conflict with the goals of the U.S., which is moving to gradually reduce Russian oil revenues by imposing price caps on Russian oil via secondary sanctions, according to the New YorkTimes.
While Beijing's action will trouble Washington and Brussels, it could have agreed to the purchase weeks or even months ago. As Reid Standish and other commentators noted, Beijing's action is neither unexpected nor an act of charity.
Chinese cyberspies reportedly seek Russian defense tech
Citing cybersecurity firm Check Point, the New York Times reported that Chinese security services targeted Russian technology in airborne satellite communications, radar, and electronic warfare.
Chinese cyberspies are suspected to have previously attempted to obtain ultra-sensitive data on Russian submarines. In 2020, the Russian counterintelligence service explicitly blamed Chinese intelligence services for attempting to recruit two human sources in the Russian submarine complex.
People's Daily amplifies Putin's biolab accusation as Chinese corporates continue to largely comply with sanctions
In a Chinese-language article, the People's Daily repeated Vladimir Putin's false claims that the U.S. and Ukraine violated the Biological Weapons Convention.
As is often the case in Sino-Russia relations, Beijing may be offering Moscow some symbolic concessions, such as pushing the Kremlin's disinformation in place of more substantive measures like economic support. Beijing is (self-interestedly) maintaining general compliance with sanctions, with Alibaba announcing this week that it has laid off 40% of its joint venture with Russian partner Mail.ru since Russia's invasion of Ukraine.
Meanwhile, Chinese exports of telecommunications data plummeted 98% from February to March, while shipments of laptops fell 40% over the same time period, according to U.S. Commerce Secretary Gina Raimondo.
China's muted response to NATO expansion
Chinese foreign policy spokesperson and wolf warrior extraordinaire Zhào Lìjiān 赵立坚 repeated Kremlin talking points while responding to a reporter's question about Finland's accession to NATO:
We hope all sides will follow the principle of indivisible security, and build a balanced, effective and sustainable regional security architecture through dialogue and negotiation on the basis of respecting each other's legitimate concerns and guided by the vision of common, comprehensive, cooperative and sustainable security.
On the other hand, Zhao noted that "China and Finland enjoy very friendly relations. Finland's application to join NATO will naturally add new factors to the bilateral relations."
As noted in last week's column, neither Russia nor China appear likely to substantively oppose Finland or Sweden's accession to NATO. Hungary and Turkey are blocking the Scandinavian NATO bids, at least for now, but these measures will very likely slow expansion rather than stop it.