China and Cambodia deny U.S. report of Chinese military presence at joint port project
Politics & Current Affairs
A new report from the Washington Post states that China is secretly building a PLA military base in a joint port project in Cambodia, claims which both nations' officials have denied.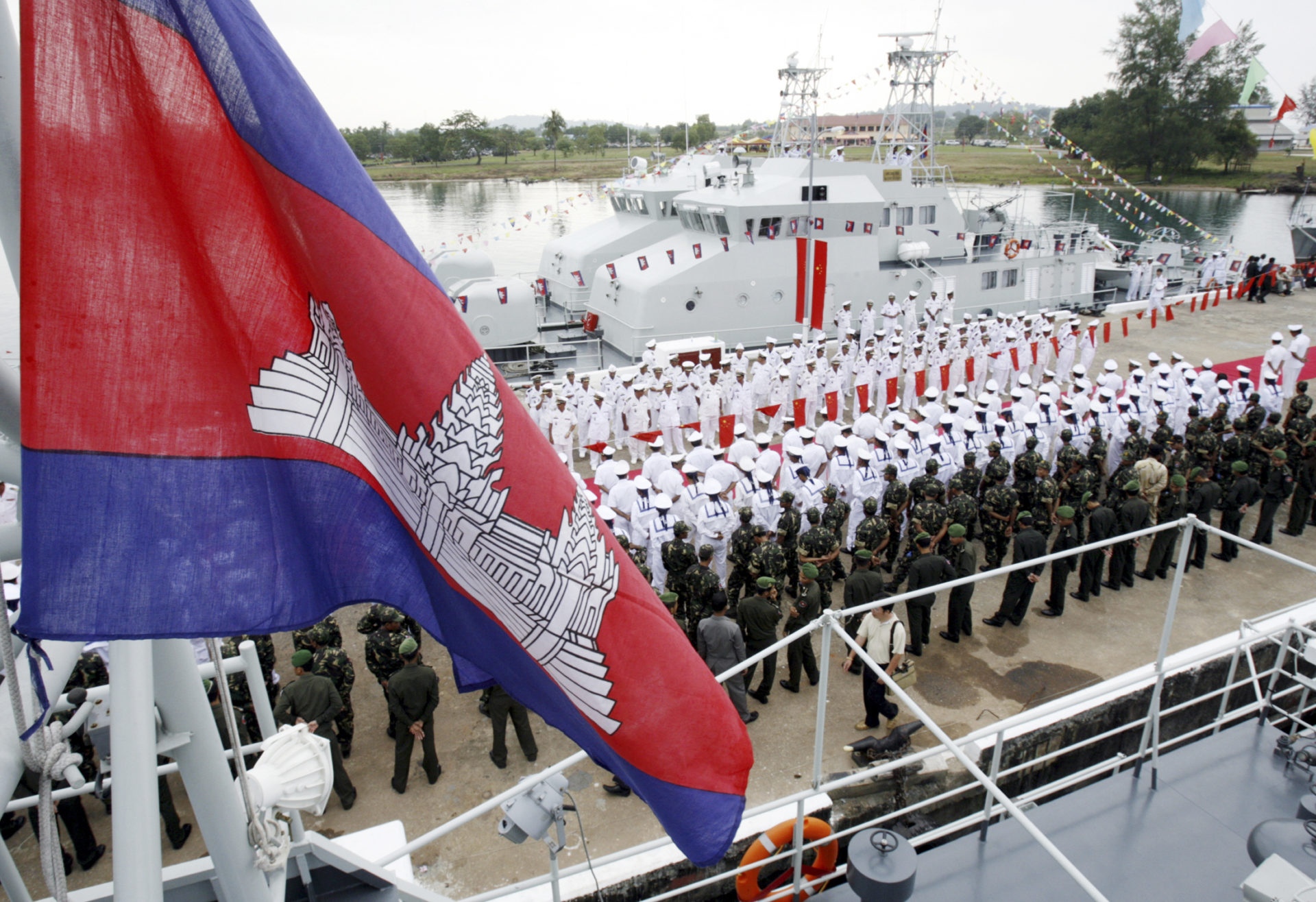 Cambodia and China again denied ​​that any Chinese military presence will be allowed at a naval facility in the Southeast Asian nation, after a Washington Post report published yesterday claimed that the project is set to be the site of a groundbreaking ceremony this week.
The Cambodian embassy in Washington stated that it "strongly disagrees" with the report's "baseless accusation motivated to negatively frame Cambodia's image." It added that Cambodia "firmly adheres" to its constitution, which does not permit a foreign military presence on Cambodian soil.
Chinese Foreign Ministry spokesperson Zhào Lìjiān 赵立坚 said on Tuesday that the "renovation" of the base is meant only to "strengthen the Cambodian naval capacities to protect its maritime integrity and combat maritime crimes."
The Washington Post says that the "secret" military presence will be on the northern part of the Ream Naval Base along the Gulf of Thailand. The report says the base is currently being expanded by Chinese contractors and will accommodate PLA military vessels, citing unnamed Western and Chinese officials.
The report states that a Chinese official in Beijing confirmed "a portion of the base" will be used by "the Chinese military," but denied it was for "exclusive" use, saying that scientists would also work at the site.
China and Cambodia have strong political ties and military cooperation. This friendship kicked into high gear at the end of the Cambodian-Vietnamese War when Beijing backed the Khmer Rouge, the brutal regime that ruled from 1975 to 1979 and killed up to 2 million people in Cambodia.
The Washington Post report has exacerbated security concerns, particularly from Western nations, over Beijing's growing political and military presence in the South Pacific and overseas.
China's only other foreign military base right now is a naval facility in the East African country of Djibouti.
The United States announced new restrictions on Cambodia and targeted sanctions against two of its officials in late 2021, citing the "growing influence" of the Chinese military, as well as human rights abuses and corruption charges related to renovations at the base.
Tensions between China and Western allies have skyrocketed in the South Pacific, ever since reports of a security pact between China and the Solomon Islands sparked a contest of diplomacy in the region last month.
China upgraded its ties with members of ASEAN, which includes Cambodia, to a comprehensive strategic partnership in 2010 — a high-ranking status on par with how China regards the EU.
But is the American hand-wringing counterproductive? Blake Herzinger, an Indo-Pacific defense policy specialist and U.S. Navy Reserve officer, commented:
It's hard for me to believe that this conversation appears to be taking place in Washington with an eye entirely uncritical of the U.S. approach…But this is our normal now, China will seek overseas bases, just like we do. If we think freezing out countries that do elect to cooperate with the Chinese does anything other than make us look like them, we are sorely mistaken.