Why did an educated mother of two kids commit a suicide attack to kill Chinese citizens in Pakistan?
Politics & Current Affairs
The Pakistani province of Balochistan is poor and underdeveloped. Have local frustrations with the national government in Islamabad and its "iron brother" in Beijing reached a tipping point?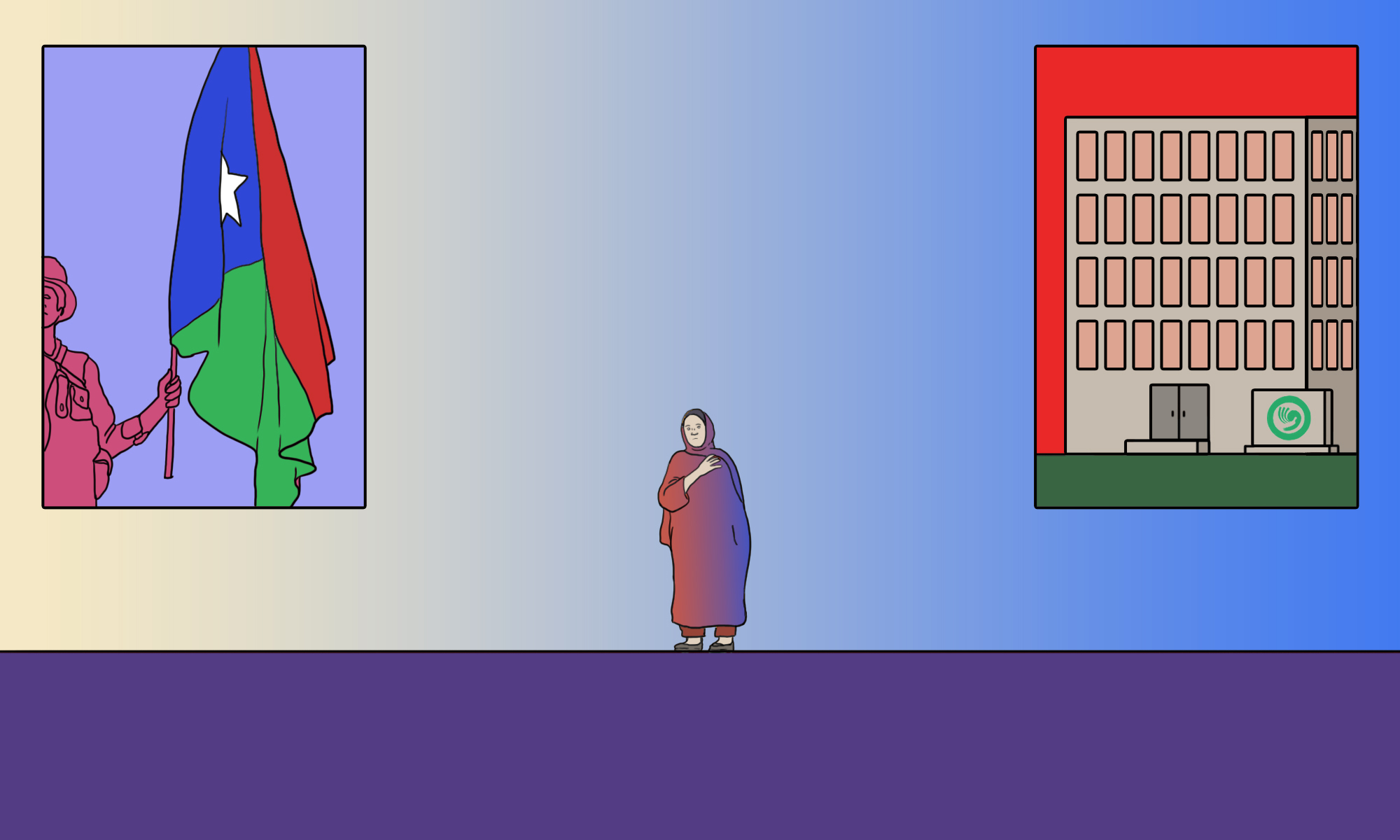 At 2:30 p.m. on April 26 this year, everything was calm at Karachi University in Pakistan's southern port city of Karachi. A burqa-clad woman seemed to be waiting for someone outside the entrance of the Confucius Institute on campus. Suddenly, she walked toward a van carrying some of the Institute's staff, including its director, Huáng Guìpíng 黄桂平, and two Chinese instructors, Dīng Mùfǎng 丁沐舫 and Chén Sài 陈赛. Without warning, a blast shook the campus, killing the woman in the burqa, destroying the vehicle, and incinerating its passengers.
The suicide bomber was identified as 30-year-old Shari Baloch from the Ketch District of Balochistan — Pakistan's southwestern province. She had a master's degree in zoology and was pursuing a master's degree in philosophy. Her husband has been identified by media reports as either a doctor or a dentist. They had two young children. It was later discovered that she had planned the attack, and had bid her friends goodbye on Twitter right before the attack.  
The Baloch Liberation Army (BLA), a separatist group fighting for the independence of Balochistan Province, claimed responsibility, and said Shari Baloch was the group's first female suicide bomber and a member of BLA's suicidal squad — the Majeed Brigade.
This was not the first attack on Chinese citizens in Pakistan. Baloch separatists attempted to storm the Chinese consulate in Karachi in November 2018, leaving four people dead, and in April 2021, there was a car bombing at a hotel in Quetta where the Chinese ambassador to Pakistan was due to stay. But most attacks have targeted Chinese engineers and projects, which are typically heavily protected by Pakistani security forces. 
This was apparently the first time that the BLA has chosen a soft target, apparently with the aim of aggravating a sense of vulnerability among Chinese citizens living in Pakistan. Just a day after the April 26 suicide attack, the BLA released a video that went viral on social media in which a masked BLA commander issued a warning in English: 
China! You came here without our consent, supported our enemies, helped the Pakistani military in wiping out villages. But now it is our time.

The Baloch Liberation Army guarantees you that CPEC [China-Pakistan Economic Corridor] will fail miserably on Baloch land…

A special unit in the Majeed Brigade has been formed particularly to attack Chinese officials and installations in Balochistan. President Xí Jìnpíng 习近平, you still have time to quit Balochistan, or you will witness retaliation from Balochi sons and daughters that you will never forget.
China is not conducting military operations against the Baloch insurgents. Instead, Beijing has made huge investments to develop infrastructure in the underdeveloped province, which shares long land borders with Afghanistan and Iran. The $87 billion China-Pakistan Economic Corridor (CPEC), announced in 2015, is the flagship project of China's Belt and Road Initiative (BRI), and is generating huge economic activity. China is the operator of the Gwadar Port in southern Balochistan, which is considered an essential part of CPEC. 
So why are Baloch rebels targeting Chinese citizens in Pakistan? The reason is that Baloch separatists see Islamabad as an occupier that exploits Balochistan's resources with China acting as their partner. Despite new development associated with China, Balochistan remains one of the poorest provinces in the country. It has suffered decades of neglect under successive regimes in Islamabad. Despite having huge mineral deposits, energy resources, and a large coastline, the province lacks infrastructure for industry, and unemployment is high.
Legal Baloch nationalist parties have been fighting for Baloch political and economic rights to be enshrined in Pakistan's constitution. But since 2000, the BLA has been waging an armed struggle for an independent Balochistan. Pakistan declared it a terrorist group in 2006, and has also accused its archrival India of funding and abetting the Baloch rebels, a claim India denies. 
The biggest grievance of the Baloch people has been the alleged "enforced disappearances" of Baloch youth by Pakistani security forces. 
However, in the case of Shari Baloch, there were no missing persons in her family nor has any member of her family been apprehended, mistreated, or persecuted for political reasons by Pakistani authorities. Her educated and well-established family has no known links to the Baloch insurgents. A report from Pakistani media outlet Dawn says her husband blamed her actions on "mental illness," but India's Zee News claimed she had been a member of a pro-independence Baloch student organization, and said that her husband had tweeted a message celebrating her act "from an unknown location" that said: 
Shari Jan, your selfless act has left me speechless but I am also beaming with pride today. Mahroch and Meer Hassan [their children] will grow into very proud humans thinking what a great woman there was. You will continue to remain an important part of our lives.
It's unclear how much support there is among regular Balochis for the BLA. Female lawmakers 
of the Balochistan Awami Party (BAP), which governs the province, said Shari Baloch's attack was "extremely condemnable in Baloch traditions," and that Balochi "norms and values never allow anyone to target teachers and foreign guests." 
But many Balochs feel that their political and economic rights continue to be neglected, and that they have no say in decision-making circles in Islamabad. The BLA's glorification of Shari Baloch will probably attract more women to its cause: Islamabad and Beijing are going to have to deal with separatist violence for a long time to come.