To attract younger consumers, Moutai has to be more than just Moutai
Business & Technology
Diversification into alcoholic ice cream is the first step as the company seeks to appear less old-fashioned.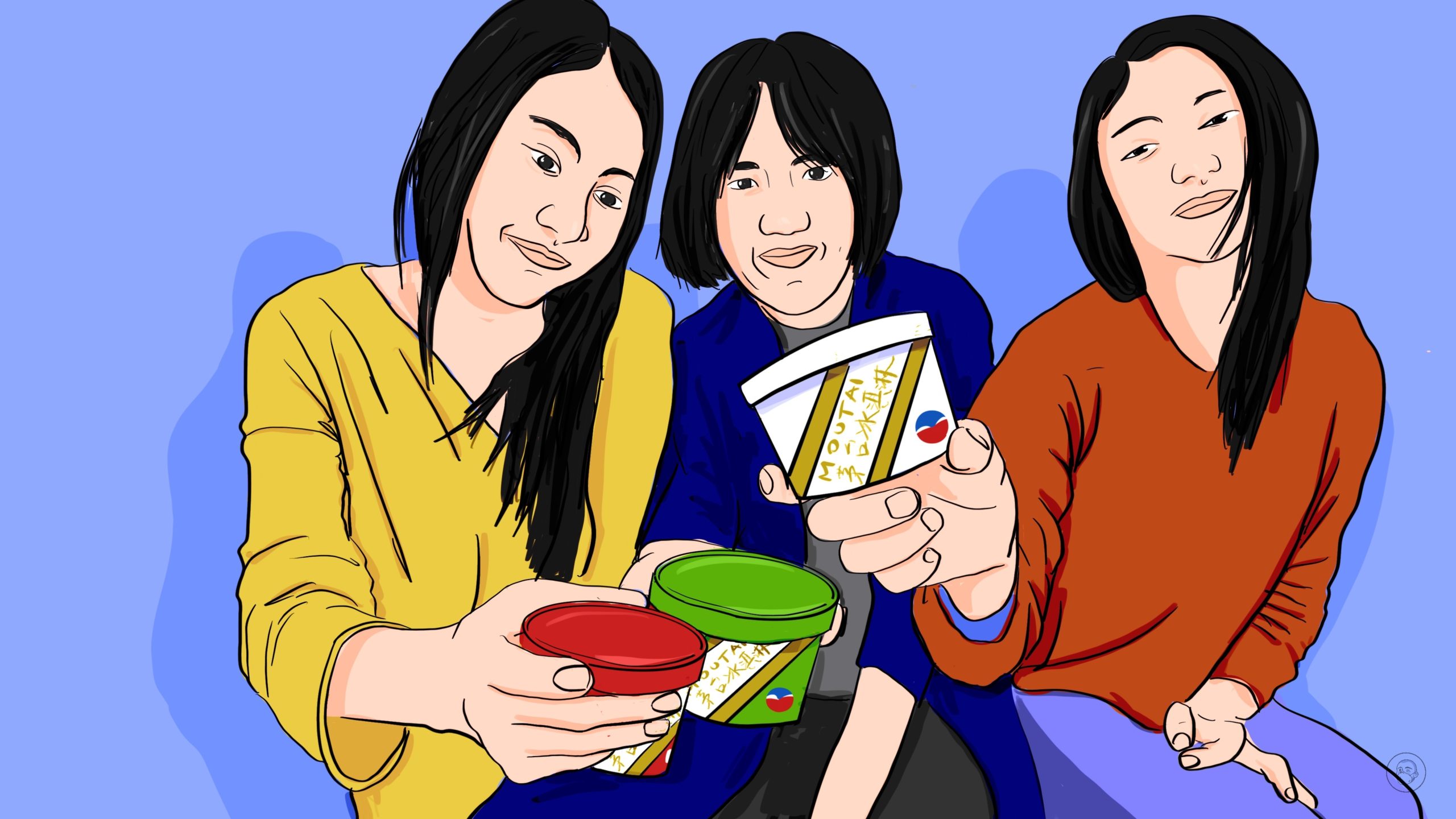 On Friday last week, the stock price of Kweichow Moutai 贵州茅台, producer of the distilled liquor (báijiǔ 白酒) considered to be the "national liquor of China," and also the most expensive stock in China, once again breached the 2,000 yuan ($298) mark, after it had dropped to 1,650 yuan ($246.19) in mid-March. As a company, Kweichow Moutai continues to reach new heights:
In the first quarter of this year, Kweichow Moutai reported revenues of 33.18 billion yuan ($4.95 billion), a year-on-year increase of 18.25%; and net profits of 17.24 billion yuan ($2.57 billion), a year-on-year increase of 23.58%.
This was the company's highest quarterly growth rate in the past three years, and the highest quarterly profits since the company went public in 2001.
On June 16, the company announced at its Annual General Meeting that it expects to achieve its revenue target for 2022 of 125.9 billion yuan ($18.79 billion), a year-on-year increase of 15%, and to complete new construction projects of 6.96 billion yuan ($1.04 billion) this year.
Yet Kweichow Moutai does not want to remain only a producer of a strong distilled liquor, for one huge reason: The need to attract younger consumers. The company has declared that it is developing new products for younger, fashionable consumers, and earlier this year it declared on Weibo that it found the perfect product: Alcoholic ice cream.
On May 19, Kweichow Moutai opened a branded alcoholic ice cream shop in its base in Guizhou Province, selling ice cream manufactured in partnership with Mengniu Dairy 蒙牛集团.
On May 29, Moutai launched three ice cream flavors, containing up to 2% Moutai and costing up to 66 yuan ($9.8) per cup, on the iMoutai ecommerce app, which went online in May this year. All 40,000 ice creams sold out within an hour.
On Wednesday this week, two new Moutai ice cream shops were opened in Xi'an (Shaanxi Province) and Nanjing (Jiangsu Province), with more stores set to open soon in various other cities. According to the company, the two new stores together sold 20,000 cups of ice cream on their first day of operations.
Alcoholic ice cream is only the beginning of Kweichow Moutai's diversification process: At the Annual General Meeting earlier this month, board chairperson Dīng Xióngjūn 丁雄军 declared that the company is ready to move into the healthcare industry and into services for the care of the elderly. The company recently also launched a culture and tourism subsidiary that is actively developing new products, festivals, and tourism promotions.
The context
Kweichow Moutai is spending 4.84 billion yuan ($723.38 million) this year to increase its annual production capacity by 12,000 tons and its storage capacity by 36,000 tons. But in the background to Kweichow Moutai's expanding production and glittering financial performance, the company's fears about the need to attract younger consumers are well founded. Steeped in tradition and appearing old-fashioned to young people, the likes of Kweichow Moutai face the danger of being left behind: According to a consumer survey conducted in February this year, baijiu was only the third choice in liquor for younger Chinese consumers at 38.6%, with most preferring wine (41.9%) and beer (40%).
Despite Kweichow Moutai's expanding capacity, moreover, China's baijiu industry is facing declines in output:
Production fell from 11.98 million kiloliters (3.16 billion gallons) in 2017 to 7.40 million kiloliters (1.95 billion gallons) in 2020.
In 2021, the cumulative output of baijiu decreased to 7.15 million kiloliters (1.88 billion gallons), and further declines are expected in 2022.
Kweichow Moutai's ice cream venture is by no means the first instance of liquor manufacturers crossing over into other markets and products to capture younger consumers:
In 2016, for example, Luzhou Laojiao 瀘州老窖, manufacturer of a distilled liquor made from fermented sorghum, launched a customized perfume, and the same company launched branded alcoholic ice cream in 2019.
Other liquor companies have partnered with mobile games, or launched branded products like shower gels, body lotions, hand creams, and car fragrances.
The takeaway
Although its brand value and financial performance are second to none, even Kweichow Moutai has to change with the times, and it has embarked on the journey of diversification to attract younger consumers, starting with ice cream.