The 'ice-cream assassin' seeking to become China's first ice-cream unicorn
Business & Technology
Chicecream, which makes high-end ice cream, proudly brands itself as Chinese. But now angry internet users are calling it out for its exorbitant prices. The company and its investors are undeterred.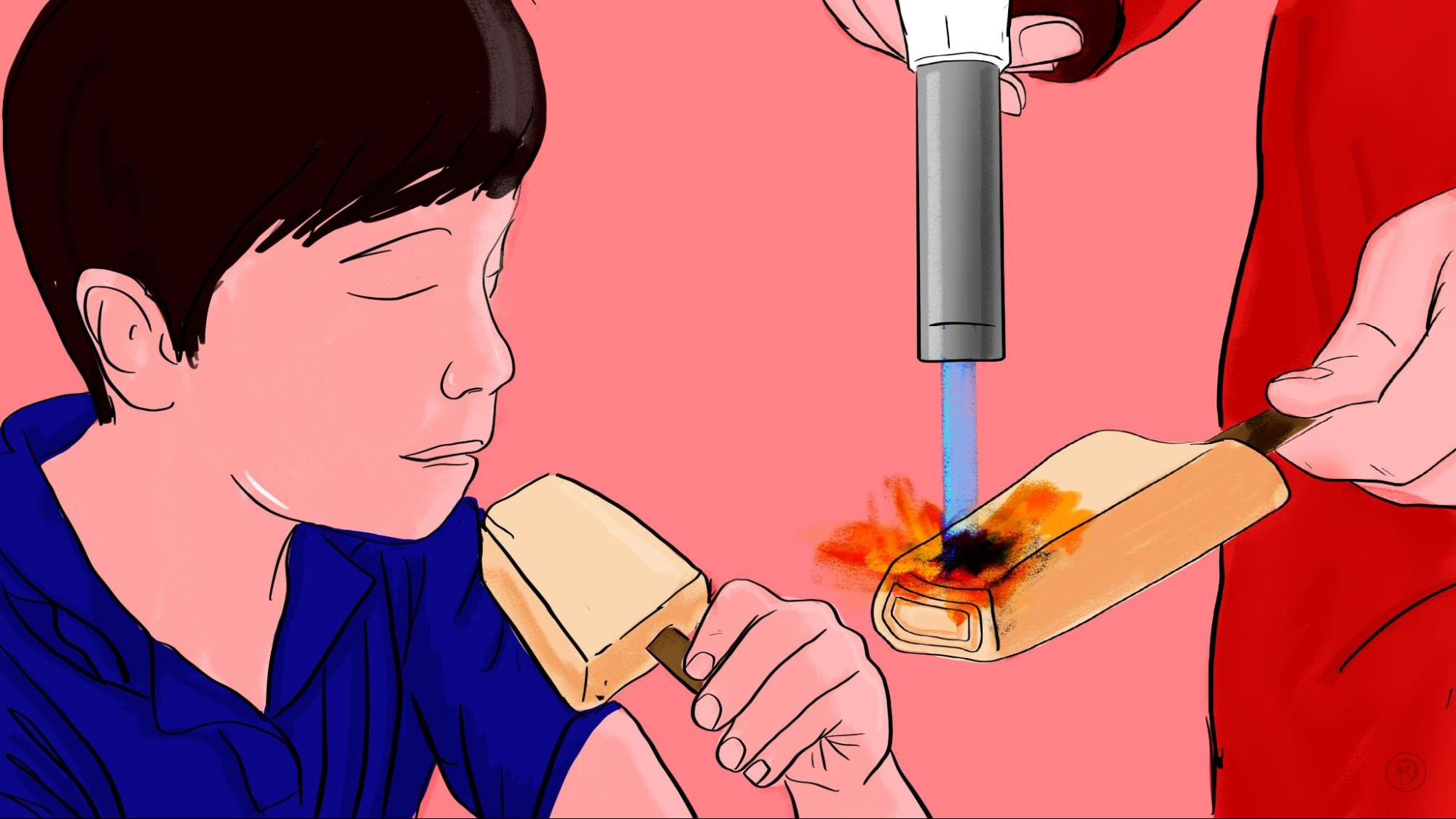 China's ice-cream market is just as hot as the summer's heat waves, and Chicecream 钟薛高, a Shanghai-based luxury ice-cream company, has stirred up online controversy again due to its exorbitant prices of up to 66 yuan ($9.82) per ice cream and discrete packaging with no price label, resulting in a price shock at the checkout. Chicecream is currently trending on Chinese social media as an "ice-cream assassin" (雪糕刺客 xuěgāo cìkè):
The ice-cream assassin lures its victims with enticing flavors and unassuming packaging without a price tag and lies in hiding amongst all the other ordinary ice-cream bars in the freezer. This deceives consumers into believing that the frozen treat is reasonably priced, until, at the checkout, the assassin has robbed their wallets.
Or as one analogy goes: Life is like an ice-cream freezer. You never know if the next piece you grab is an assassin.
But perhaps no publicity is bad publicity, and there is no shortage of free promotion for Chicecream's products in China, with live broadcasters streaming product reviews and conducting rudimentary experiments in attempts to melt an "unmeltable" ice-cream bar. Netizens have even raised health concerns over the addition of carrageenans, polysaccharides extracted from red edible seaweed, which prevent the ice cream from melting.
But Chicecream has just dodged another controversy, as it passed the inspections of all its products by the State Administration for Market Regulation (SAMR). Moreover, despite the negative press, Chicecream is enjoying an increase in demand for streaming material, and regardless of whether the ice-cream bars are enjoyed or experimented on, the company is pocketing the sales profits all the same.
In the capital markets, too, Chicecream continues to reaffirm investor optimism since its first Series A funding round in May 2021. During this year's 618 ecommerce festival, Chicecream ranked first in sales in Tmall's 天猫 frozen and fresh food categories, as well as in JD.com's 京东 frozen category, and Douyin's 抖音 ice-cream self-broadcast category. The company's financials tell the story:
Revenue of $800 million in 2021, a year-over-year growth rate of 101%, and a compounded annual growth rate (CAGR) of nearly 190% over the last four years.
Current estimated valuation of over 4 billion yuan ($640 million), an increase of 5.3 times from its last funding round valuation.
Chicecream has also quietly diversified into the high-end dumpling market with its new brand, Lǐxiàngguó 理象国, and introduced a new ice-cream cake product. Established in 2020, Lixiangguo has matured rapidly: Its online sales ranked first in many categories during this year's 618 festival, a year-over-year increase of 187% from the previous year. However, these periphery products are still trailing behind the company's main product, ice-cream bars, in both online and offline sales.
China's growing luxury ice-cream market
China's ice-cream market is growing and so are its prices. Rising inflation, changing consumer preferences, and a trend toward pricier and more elaborate concoctions are all driving the price increases. A dessert lover would be hard pressed to find ice-cream bars in retail stores priced below 10 yuan ($1.48), which used to be the norm.
According to a Chinese ice-cream industry report published in May, China's ice-cream market was worth 160 billion yuan ($23.8 billion) in 2021, the largest in the world. Opportunistic companies are leveraging the ice-cream frenzy with ice-cream bars shaped like tourist sites, alcohol-infused options, and other quirky varieties. The market's most profitable Chinese players include Moutai 茅台 (of the alcoholic variety), Zhōngjiē 1946 中街, Yili 伊利, and Mengniu 蒙牛. Foreign brands like Magnum, Meiji, Nestlé, and Häagen-Dazs are typically priced higher than their Chinese counterparts. Now Magnum's 72.90 yuan ($10.80) price tag does not seem too outrageous when other Chinese brands are also charging near parity.
The dessert landscape is transforming as Chinese consumer preferences are splintering along generational lines. Younger consumers are driving high-end ice-cream sales while the middle-aged and older generations remain nostalgic for simple and cheap varieties. Despite the schism, public perceptions of what the quality and price of ice cream ought to be are gradually trending toward the luxury options.
China's first ice-cream unicorn?
Chicecream's business model has spurred as much public backlash as it has short-term profits, but it seems like the high-end ice-cream economy is here to stay. In light of the company's impressive growth numbers and clout, it has the potential to become China's first ice-cream unicorn company. However, its fate is contingent on China's economic conditions improving.
Its sales and valuation numbers are impressive despite the economic downturn in which it is operating. There are more reassuring signs of an economic recovery in China as retail sales jumped 3.1% in June, compared with a 6.7% decline in May. Additionally, the number of registered ice-cream-related companies grew by 448.8% from 2017 to 2022, with a current total of about 45,000 enterprises. If the company is to become one of few consumer and retail unicorn companies, favorable macro-level growth figures like this must continue.