As beer sales in China lag, Budweiser sees a growth strategy in luxury products
Business & Technology
Premium Bud is no joke: Budweiser is selling less beer in China but charging more for its craft beers as Chinese tastes become more refined.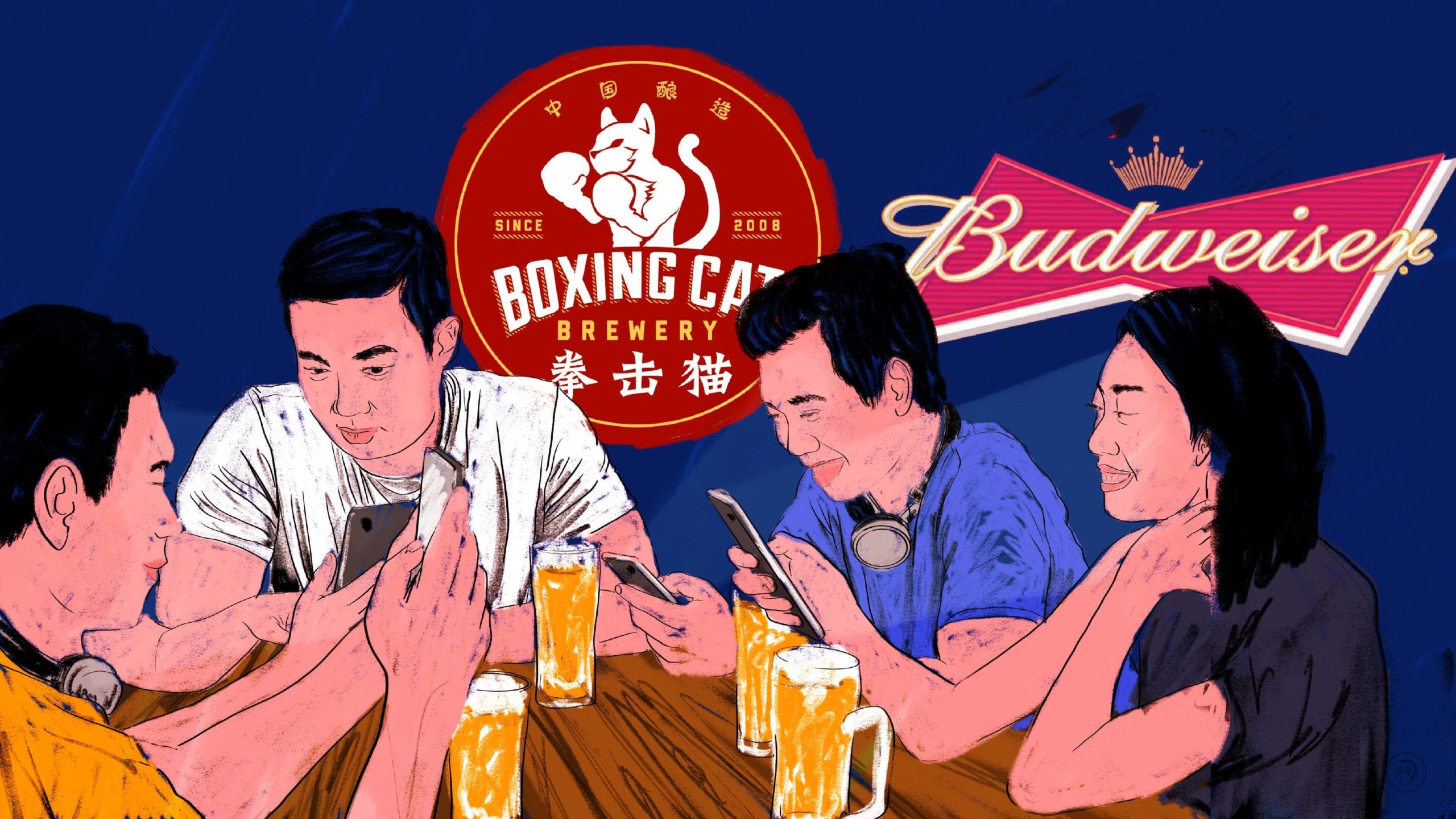 As heat waves swept China this summer, fans of a frosty beer on a hot day may have noticed that cracking open a cold one is costing them more than in years past.
Among the beer producers raising the prices of their products in China is Budweiser Brewing Asia-Pacific (Budweiser APAC), the Asia unit of brewing behemoth Anheuser-Busch InBev (AB InBev). Budweiser APAC's sprawling beer business in China involves brewing and selling Budweiser beer, as well as importing and distributing over 50 other AB InBev-owned brands, including Corona, Stella Artois, and Hoegaarden.
Lower sales, higher prices
Sales of Budweiser in China have been trending downward since 2017, but Budweiser APAC's revenues have continued to grow, as the company has been raising unit prices of its products. Budweiser APAC's financial results for the first half of 2022 reported that total sales in China declined by 6.5%, while revenue decreased by 4.7%, resulting in an increase in revenue per unit of beer sold of 0.8%. The financial report attributed this move to the company's continued strategy of premiumization, or prioritizing sales of higher-end (and more expensive) beer.
COVID-19 is one reason why Budweiser is selling less but charging more — closures of bars and nightclubs especially have lowered beer consumption. While sales have recovered somewhat from the early days of the pandemic, there are still closures amid continuing lockdowns in Chinese cities.
The downward turn in the economy (GDP growth slowed from 4.8% in the first quarter to 0.4% in the second) has also affected consumption as young people forgo a night out in order to save money, according to China-based beer consultant and veteran brewer Neil Playfoot. "Youth unemployment is higher and with the rising costs of living, people have less disposable income as a whole, and this will affect nightlife. In general people have less money to spend on leisure than they had before."
The costs of beer ingredients and packaging materials have also been rising, leading to higher costs for consumers. As a result of this broader cross-industry inflation, other beer companies like Heineken and Tiger Beer are also raising prices.
More refined tastes
As overall consumption declines and Chinese consumers' tastes become more refined, Budweiser has moved to grow its craft brewing business. Recently, Budweiser began operations at a new craft brewery in Putian, Fujian Province, which will produce craft brews under the Budweiser-owned Goose Island and Boxing Cat 拳击猫 brands. Craft brewery Boxing Cat was founded in China in 2008, and bought by Budweiser in 2017, demonstrating AB InBev's commitment to China's growing craft brewing scene.
Part of Budweiser's strategy to grow its revenues in China is by investing in what it calls its premium and super premium portfolios — more expensive beers like Bud Light Platinum and Bud Light Lime. Also part of its premiumization push are high-end limited edition beer sets that can cost hundreds of dollars. In terms of craft beer, Budweiser APAC competes with two other major beer distributors in China, CR Snow 华润雪花啤酒 and Tsingtao 青岛啤酒. While CR Snow leads the pack in terms of total market share with 23.2%, according to Neil Playfoot, Budweiser APAC is ahead in China's craft brewing scene (Tsingtao and Budweiser hold 16.4% and 16.2% of total market share, respectively).
"Budweiser APAC went hard after the Chinese craft beer market," says Playfoot. "They tried to 'disrupt' the beer market in China, around four or five years ago."
"They wanted to be the drivers of the craft beer market in China, and marketed Goose Island heavily in those years."
Yet craft brewing remains a tiny fraction of China's beer market when compared to the U.S. Craft makes up nearly 27% of beer sales in the U.S, but in China it was still only below 3% by 2019.
Budweiser APAC has been through its share of tribulations over recent years. The company canceled a planned IPO valued at almost $10 billion in 2019 after investors balked at the listing price and expressed concerns over the company's plans to use funds raised to cut AB InBev's debt. At the time, the Wall Street Journal called it the biggest planned listing to be withdrawn since 2011. Budweiser APAC eventually held a more modest IPO in 2020.
Beer sales are declining in China, but there is still room for expansion in the higher end of the market. And while Budweiser's brand identity in the U.S. is irredeemably low end, in China the idea of luxury Bud is completely marketable.