Pinduoduo had a great quarter, and is sending strong signals that it will expand overseas
Business & Technology
Growth in China's ecommerce market is flattening, but agricultural and low-end goods ecommerce giant Pinduoduo has just reported great results for the second quarter. How long can the company keep expanding without venturing abroad?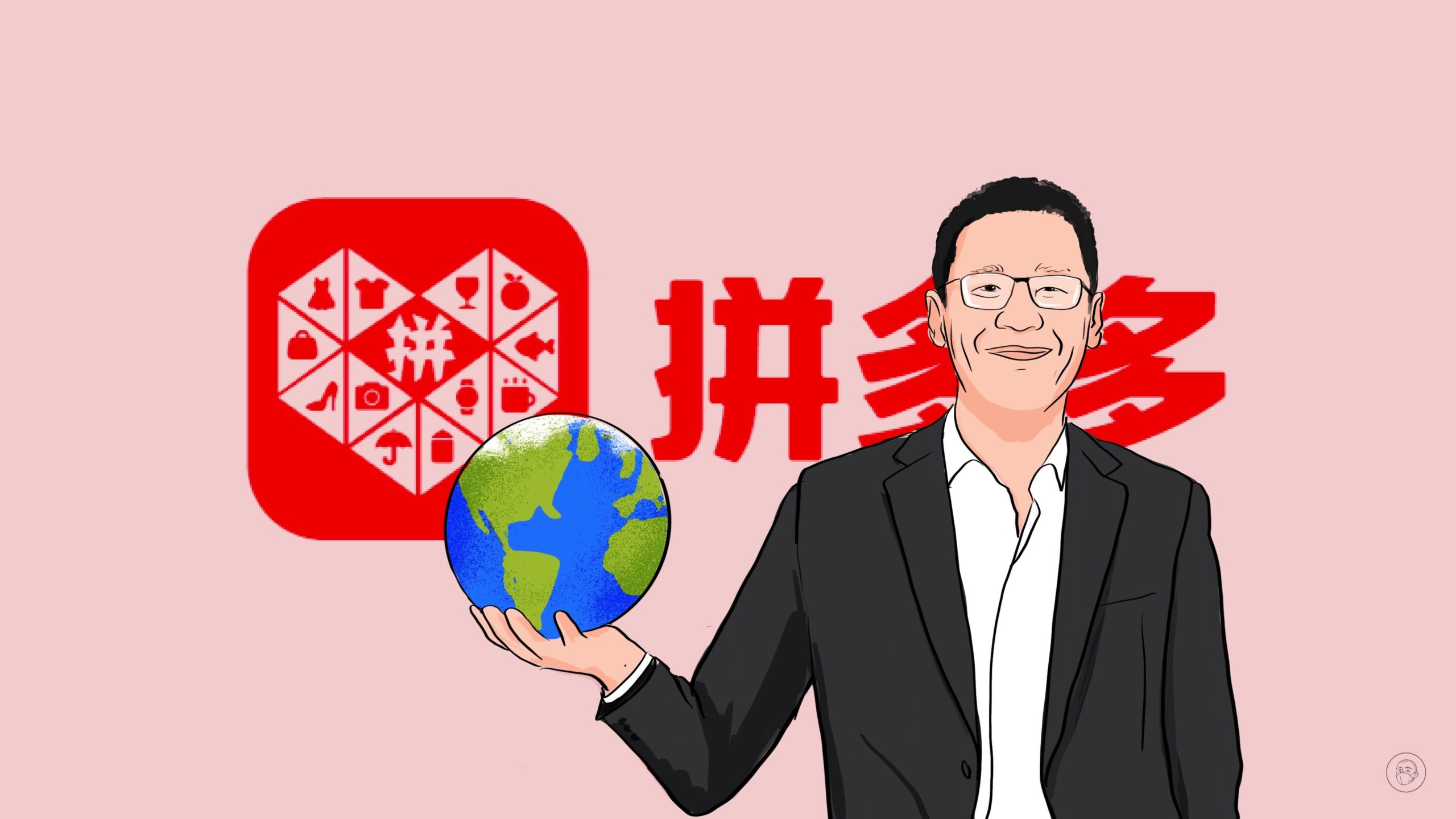 Revenue of 31.44 billion yuan ($4.54 billion), a year-on-year increase of 36%.
Net profit of 8.89 billion yuan ($1.28 billion), a year-on-year increase of 268%.
Revenue from the company's core ecommerce advertising business of 25.2 billion yuan ($3.64 billion), a year-on-year increase of 39%.
After the results were announced, Pinduoduo's stock on Nasdaq jumped by 20%.
(By comparison, ecommerce rival JD.com's 京东集团 revenue in the second quarter increased by only 5.4% year-on-year to 267.6 billion yuan ($40 billion), and in early August, Alibaba 阿里巴巴集团 reported fiscal first-quarter revenue of 205.55 billion yuan ($30.6 billion), which was flat year-on-year, followed by an announcement that the company was cutting 10,000 of its staff.)
In fact, as we noted back in May, Pinduoduo has been on a roll for some time: In the first quarter of this year, which was the company's fourth consecutive profitable quarter, Pinduoduo reported revenue of 23.79 billion yuan ($3.75 billion), a year-on-year increase of 7%, and a net profit of 2.59 billion yuan ($410.1 million), compared with a net loss of 2.90 billion yuan ($433.66 million) a year earlier.
Pinduoduo's profitability has much to do with the company's strategy, implemented from 2021, of reducing marketing expenses, which had previously been as high as 108% of total revenue. In the first quarter, the proportion of marketing expenses to total revenue decreased to 47%, and decreased further to 36% in the second quarter. Pinduoduo has reportedly also reduced community group purchase subsidies worth billions of yuan, and cut its expenses on business travel and related activities.
All roads (and rumors) lead abroad
Since early August, rumors and reports have circulated on the Chinese internet of Pinduoduo going abroad, including on August 18 a report on the business portal Caijing 财经, which claimed that Pinduoduo was preparing a cross-border ecommerce platform based on the model of the clothing brand Shein 南京希音电子商务, with an initial launch in the U.S. in mid-September. Pinduoduo has not acknowledged or commented on these rumors.
But during the company's earnings call on August 29, chairperson and CEO Chén Lěi 陈磊 for the first time addressed the rumors, stating that Pinduoduo sees overseas markets as a new opportunity to create value, and that it is "a direction worth trying" (一个值得尝试的方向). He did not elaborate further.
If Pinduoduo were to venture abroad, it would follow after its biggest domestic competitors, namely, Alibaba and JD.com. In June this year, JD.com launched JD Global 京东全球, targeting the North American and Southeast Asian markets. By March 2021, Alibaba already had around 240 million consumers outside China, and the company has set up a number of ecommerce platforms abroad, including Lazada, which focuses on Southeast Asia, Daraz, which focuses on Pakistan and Bangladesh, and Trendyol, which focuses on Turkey. AliExpress, Alibaba's global ecommerce platform, already serves consumers in more than 190 countries and regions.
In fact, if Pinduoduo is finally going abroad, it will be jumping on an already crowded bandwagon. Starting in 2021, a wave of cross-border ecommerce has emanated from China, dominated by manufacturing enterprises with the ability to integrate industry and trade with supply chain management. Chinese ecommerce is now especially flowing into Southeast Asia, the Middle East, and Latin America.
One reason that Pinduoduo is now actively considering looking for markets abroad: It simply has no other choice because it may have reached a domestic growth ceiling. The company did not disclose active user numbers in its latest financial report, but at the end of the first quarter, it reported a total of 881.9 million users. In the second half of 2020, the company added 151 million new users, but from September to March this year, it added only 14.6 million new users.
So Pinduoduo might already have tapped out the Chinese market: For future growth, its only option might be to try to replicate abroad the phenomenal success it has achieved at home.