Li Auto had a tough August, and China's other EV stars are still losing billions
Business & Technology
China's top three electric vehicle companies — NIO, XPeng, and Li Auto — all had a tough summer, but Li Auto's pain was just exacerbated by a customer care snafu.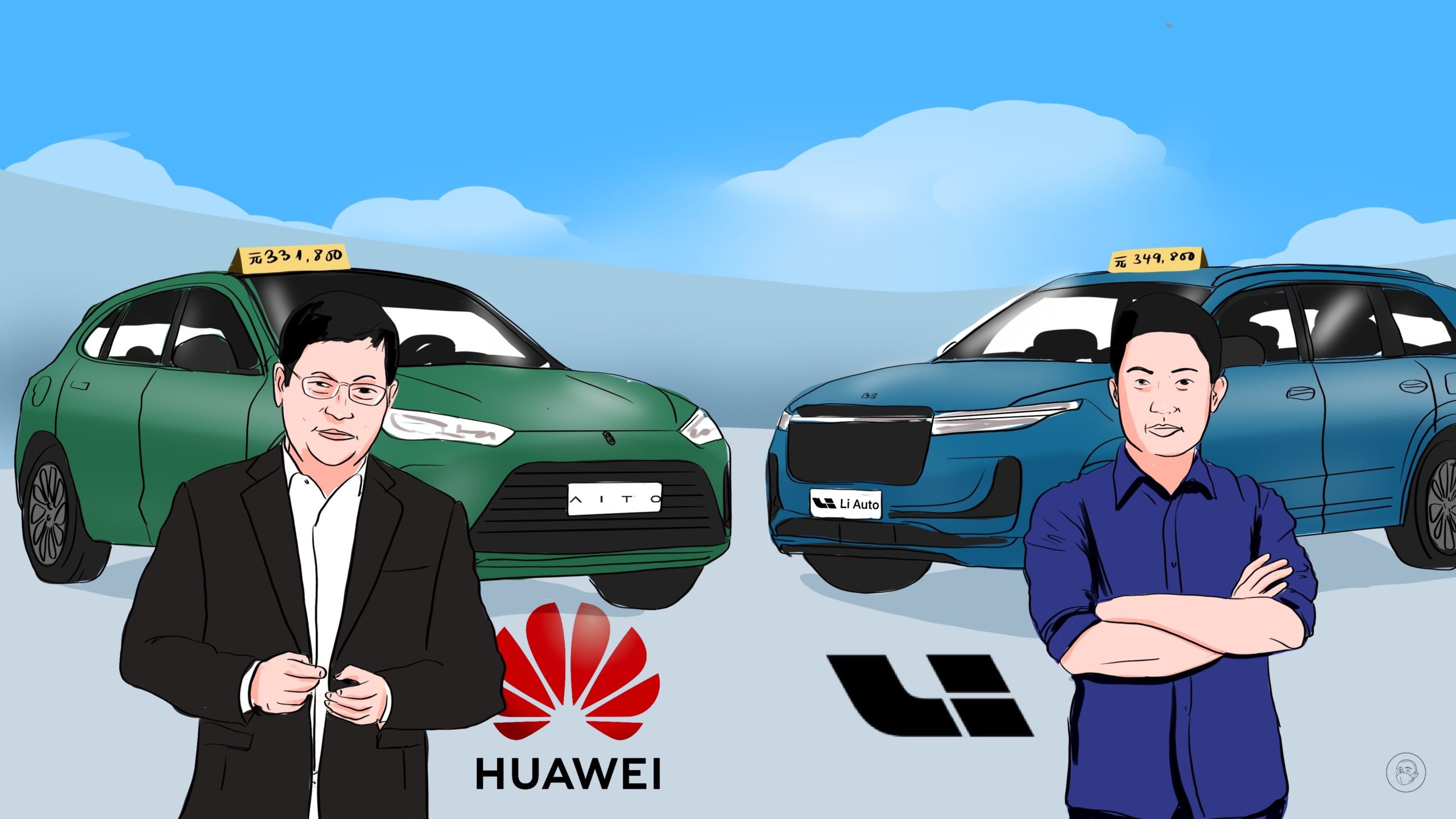 Li Auto had a tough August. The company's line of electric SUVs sold less than 5,000 units last month, a decrease of more than 50%. So far, September has brought more misery, with a customer care snafu that had buyers of the Li ONE SUV protesting at the company's dealership in Hangzhou.
What happened to Li Auto in August?
China's three best-known electric car companies — NIO (蔚来 wèilái), XPeng Motors (小鹏汽车 xiǎopéng qìchē), and Li Auto (理想汽车 lǐxiǎng qìchē) are sometimes called Wei Xiao Li after the first characters of their Chinese names. Of the triumvirate, only NIO was able to crack sales of 10,000 units in August (and just barely), while XPeng Motors came in at 9,600 units, and Li Auto at a mere 4,571 units.
This is a long way behind BYD 比亚迪汽车 (174,915 units) and Tesla (77,000 units). Still ahead of Wei Xiao Li were Hozon Auto 哪吒汽车 with 16,000 units and Leapmotor 零跑汽车 with 12,500.
Business in the morning.
It only takes two minutes each day to stay tapped in to the world's second largest economy. Sign up for Tipsheet, delivered to your inbox for free at 9am ET daily.
Seres 赛力斯, which makes cars in a joint venture with Huawei 华为, sold more than 10,000 units; in fact, August was a breakthrough month for Seres, with the sales volume breaching 10,000 for the first time, representing an increase of 1,277% year-on-year. The jump in sales of Seres cars, including its M5 model and the new M7 SUV, which launched in August, are very likely related to Li Auto's drop in sales: The Seres SUVs are direct competitors with Li Auto's Li ONE SUV and its new L9 SUV, launched in June this year. Both brands produce electric SUVs targeted at families, but the Seres SUVs (with the Huawei brand halo) are in fact cheaper:
The M5 is priced at 259,800 to 331,800 yuan ($37,271 to 47,601), while the Li ONE is priced at 349,800 yuan ($50,183).
The M7 goes for 319,800 to 379,800 yuan ($45,879 to 54,487), while the L9 is priced as high as 459,800 yuan ($65,964).
So it seems likely that Li Auto's decline in August was because of competition from the Seres SUVs with their Huawei tech, such as smart cockpits, Harmony operating system, smart device compatibility, and fast charging. Sales of the Seres SUVs are also benefiting from Huawei's extensive network of more than 700 offline stores (expected to increase to 1,200 stores by the end of 2022) covering 171 cities around China. By comparison, Li Auto only has 257 offline stores, NIO has 402, and XPeng has 388.
A botched launch
On September 1, Li Auto made a surprising announcement that infuriated some of its customers: The price of the Li ONE SUV would be cut by 20,000 yuan ($2,869) and production of the model would be discontinued. Customers who had recently purchased the Li ONE were up in arms, as their vehicles had suddenly greatly depreciated in value. Some complained that they had been swindled so the company could clear stock of its older model before launching its new L8 SUV.
On August 15, CEO Lǐ Xiǎng 李想 posted a cryptic message on Weibo, telling potential customers not to buy the Li ONE, as the L8 is close to entering the market. But many customers reported that the company had previously informed them that the L8 would not be released this year, so they were advised to still go for the Li ONE. Customers who did so then suddenly found out that the L8 will in fact be launched in November this year, and that the value of the SUV they had just bought had suddenly depreciated.
On the morning of September 4, more than 60 Li ONE customers congregated at a Li Auto dealership in Hangzhou, Zhejiang Province, holding banners proclaiming that the company had deceived its customers. As of the morning of September 8, the volume of complaints on the Black Cat consumer complaints website 黑猫投诉 under the thread "Li Auto deceptive sales problem" had reached 1,734, with zero resolutions.
Still a long road ahead for Wei Xiao Li
The first week of September hasn't been great for any of the Wei Xiao Li companies:
Yesterday, NIO reported revenue for the second quarter of 10.29 billion yuan ($1.53 billion), an increase of 21.8% year-on-year, and a net loss of 2.75 billion yuan ($411.7 million), a year-on-year increase of 316.4%. In the second quarter, NIO sold about 25,000 vehicles, a number that has remained more or less the same for four consecutive quarters. The troubling reality for NIO is that for every vehicle it sells, it is losing about 100,000 yuan ($14,346).
Li Auto and XPeng are in exactly the same predicament:
For the first half of this year, Li Auto reported a net loss of 652 million yuan ($93.53 million), for an average loss of 23,000 yuan ($3,299) per vehicle sold.
Over the same period, XPeng Motors reported a net loss of 4.4 billion yuan ($631.24 million), for an average loss of 60,000 yuan ($8,607) per vehicle sold.
Based on their respective forecasts for the third quarter, all three companies will be lucky if they exceed sales of 30,000 units. And at the same time, they are all facing the same challenges: COVID lockdowns, high research and development and marketing costs, rising raw material costs, microchip shortages, and insufficient supplies of parts.