Genshin Impact is China's most popular global video game, and Chinese food brands can't get enough of it
Society & Culture
Food and beverage chains in China are co-branding with Genshin Impact. The strategy has proven so successful that police have had to stop large crowds gathering outside fast-food restaurants offering game merchandise and themed meals.
Unlike South Korea and Japan, China has a terrible record when it comes to producing cultural exports: Most non-Chinese struggle to name even one song, book, film, or TV series from the People's Republic. So the recent global popularity of the mobile phone game Genshin Impact is noteworthy. 
Released in September 2020, the free-to-play fantasy role-playing game from Chinese developer miHoYo, Genshin Impact (原神 yuánshén), has a gacha (toy vending machine) business model and multiple playable characters. Soon after its launch, the game took the world by storm, attracting about 60 million players around the world, and earning rave reviews from critics and players who praised its intricate world-building, beautiful art style and meticulous attention to detail. Laudatory press stretched as far as mainstream publications such as the Washington Post and NPR; both Apple and Google Play named it Game of the Year in 2020.
The China Vibe.
Subscribe to The China Vibe, our society and culture newsletter, to get a free weekly roundup of the most interesting stories from China.
According to data released by Sensor Tower, a firm that monitors mobile apps, as of May, Genshin Impact has brought in more than $3 billion in player spending from mobile phones alone. This figure put it far ahead of other Chinese games, and made its developer, miHoYo, which had no profile in the West before Genshin Impact, a "key national enterprise" selected and supported by government officials to create cultural exports and enhance China's soft power.
In China, at an annual awards ceremony organized by the central government to celebrate cultural exports from the country, the game recently won the title of "the most valuable homegrown intellectual property (IP) of 2022" in the video game category, with public votes for it putting it way ahead of its competitors. 
Here come the food brands
With Genshin Impact's popularity continuing to grow, Chinese brands are tripping over themselves to align their products with the bona fide gaming phenomenon in the hopes that some limited-edition items developed through collaboration will help them reach younger customers.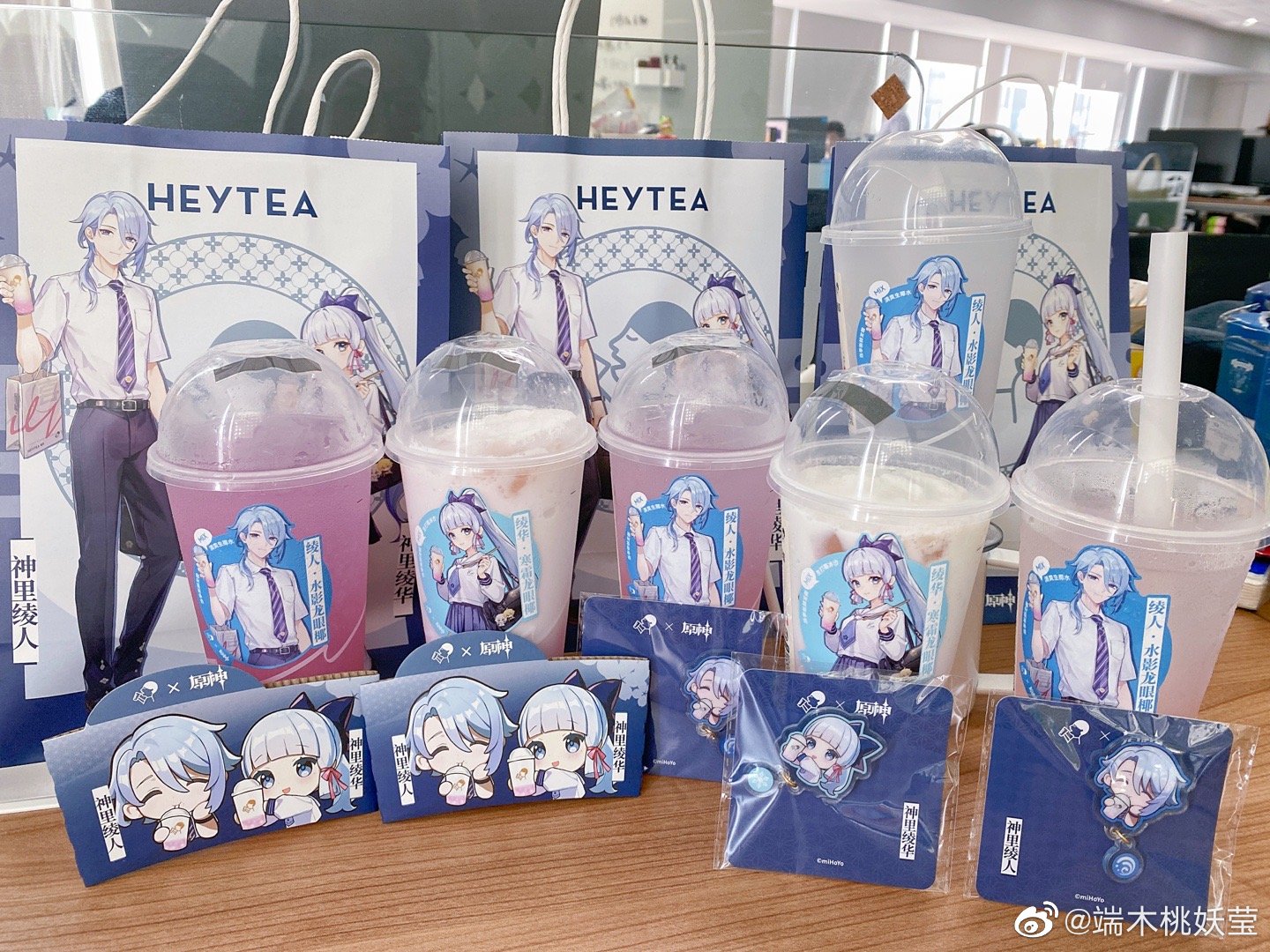 HEYTEA, a Chinese boutique beverage chain, is the latest to capitalize on gamers' love for the smash hit. On Tuesday, the tea drink company launched a new collaboration with the title, introducing two types of fruit tea available at its online stores, a variety of merchandise, and two special drinks that would be on sale at its brick-and-mortar locations for a month. 
This highly anticipated partnership was an instant hit. The special drinks were reported to be sold out immediately on Tuesday morning in most HEYTEA stores across the country. On Weibo, Genshin fans were quick to blame the drink chain for underestimating the demand for the special-edition items.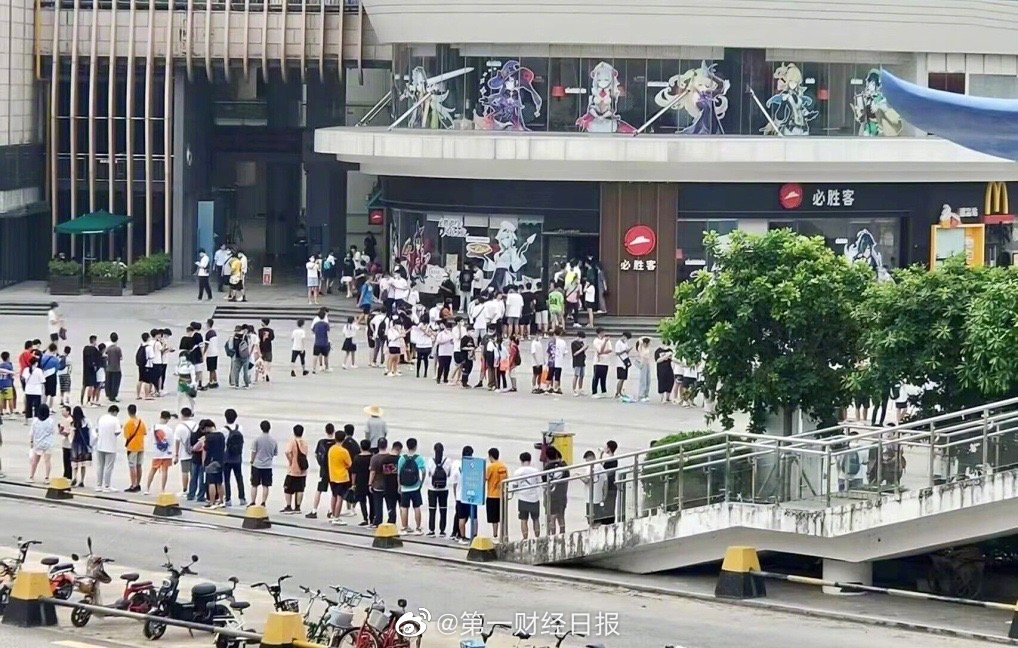 Before HEYTEA, several food chains partnered with the game to huge success. Last month, the Pizza Hut x Genshin Impact collaboration saw fans waiting in line for hours to get into restaurants owned by the fast-food chain. Featuring three limited-edition set meals, some themed gear, and in-game rewards, the promotion was so popular that the police had to intervene at one point, forcing some Pizza Hut locations to close temporarily or turn away zealous customers.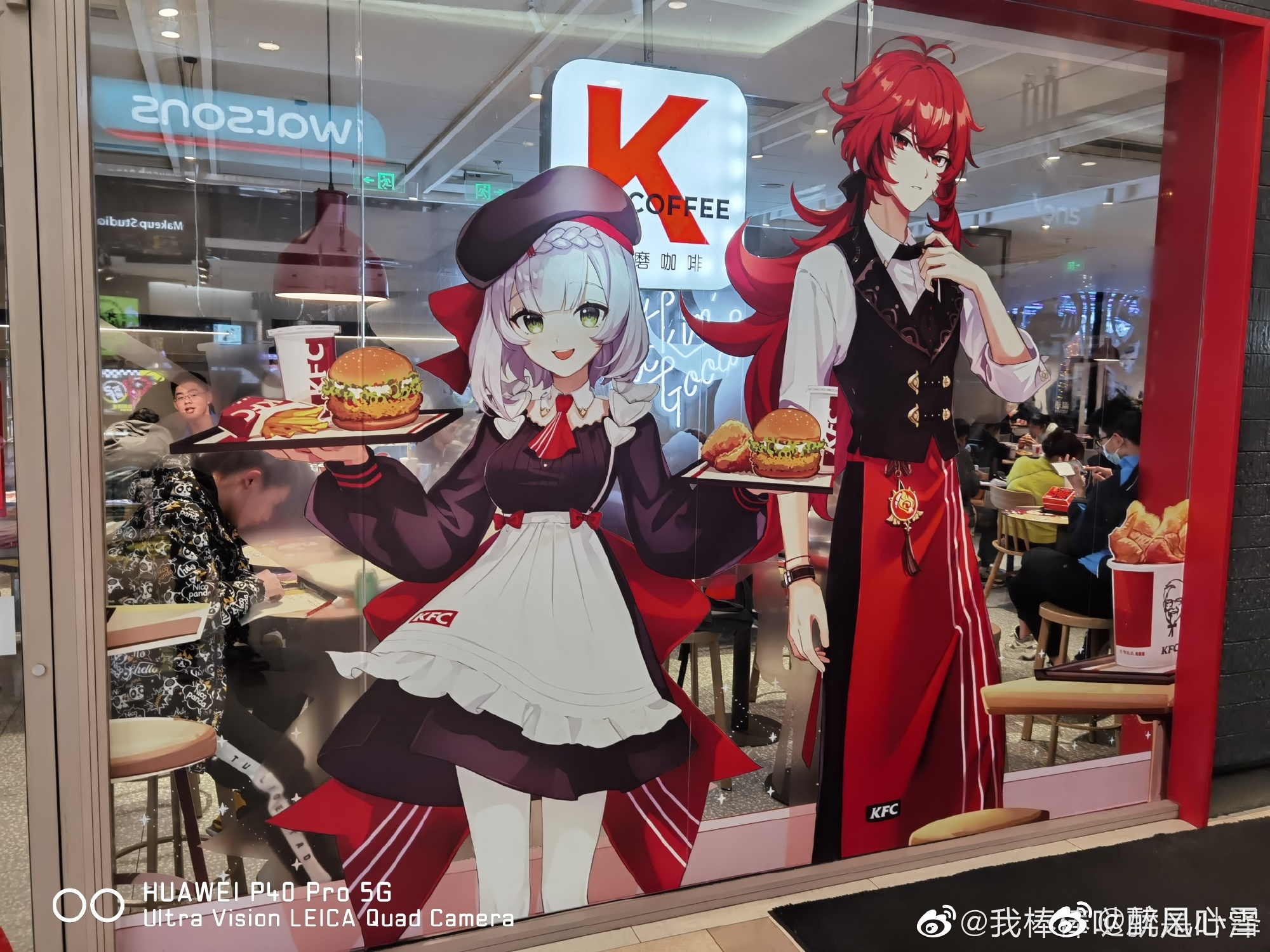 In another crossover promotion held in March 2021, Chinese Genshin fans descended upon KFC locations in droves to get fried chicken buckets themed after Diluc and Noelle, two characters from the game, as well as pins and stickers featuring the pair. Because of the eager crowds, some KFCs in Shanghai and Hangzhou had to cancel the events after triggering concerns among local officials about social gatherings during the COVID-19 pandemic.