Biden to bar new U.S. money going to some China tech firms
Politics & Current Affairs
American investments should not help China develop AI, semiconductors, and quantum computing, Biden says, but Congressional Republicans say his executive order is soft.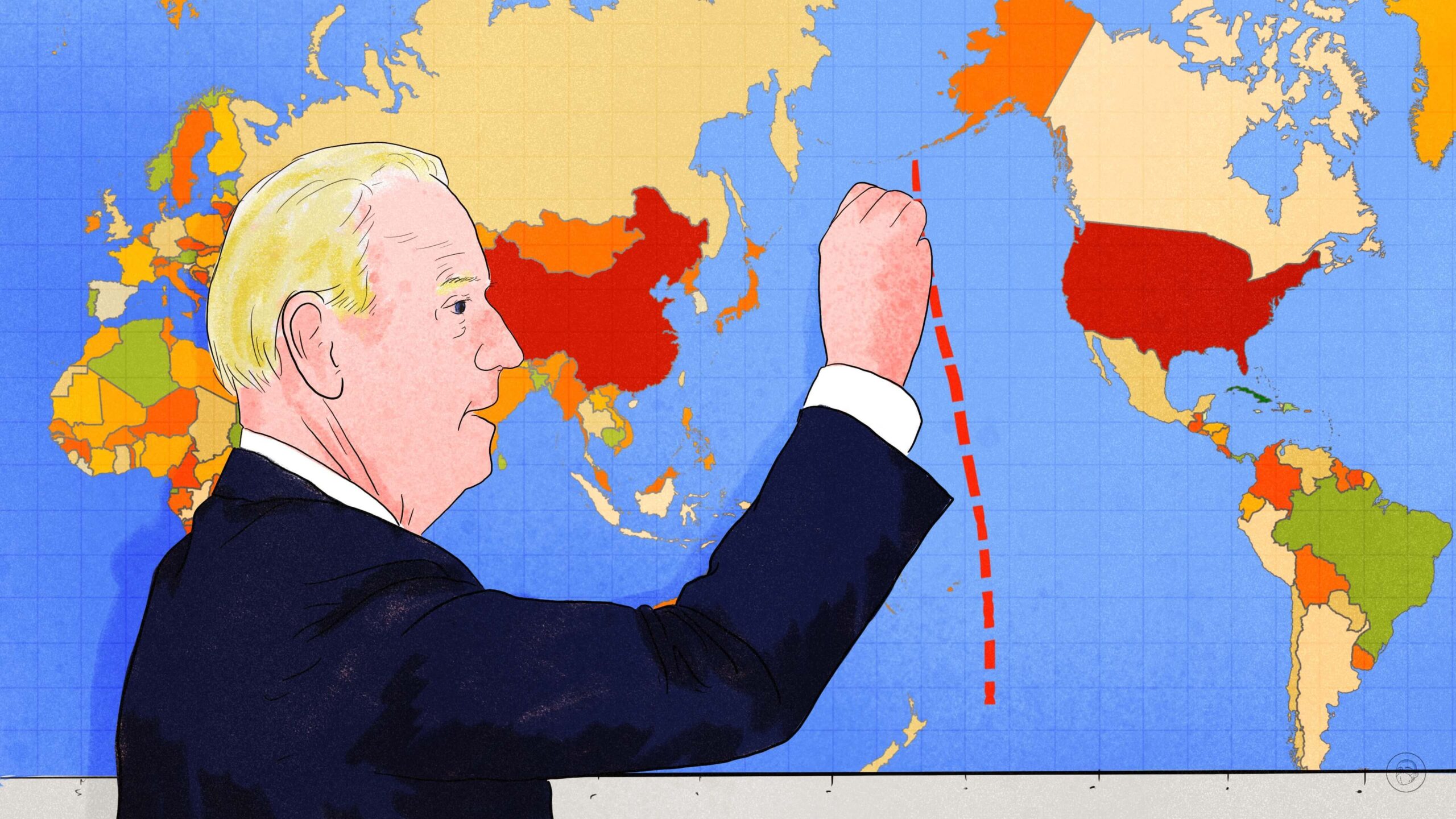 U.S. President Joe Biden on Wednesday signed an executive order banning some new American investments in Chinese advanced technology companies whose products may be used to improve China's military, intelligence, surveillance, and cyber capabilities.
The order aims to protect against a heightened risk in China that semiconductors, artificial intelligence, and quantum computing tech get transferred from China's commercial firms to its military, now the largest in the world.
Treasury Secretary Janet Yellen said in July that the coming restrictions were not meant to have a broad impact on U.S. investments in China, but rather to protect U.S. national security and address human rights abuses.
The order comes at a time when China's economy is facing falling prices and struggling to recover from the slowdown caused by the COVID-19 pandemic. In July, China's ambassador to the U.S., Xiè Fēng 谢锋, said that Beijing would retaliate if the U.S. imposed new restrictions on American investment in China.
China news, weekly.
Sign up for The China Project's weekly newsletter, our free roundup of the most important China stories.
The U.S. Department of the Treasury (DOT), which is directed to execute Biden's order, will accept public comment for 45 days before drafting regulations that will implement the order, which also requires U.S. government review of American investments in certain other, unspecified industries.
America's trade deficit with China stood at $22.8 billion, down $2.1 billion in June, and, as the U.S. enters an election year, Biden and the Democrats and their Republican challengers are jockeying to appear to American voters best positioned to steer the country through a rocky patch in relations with China.
Administration officials previously stressed that the order would be narrowly targeted and the DOT said that it is not proposing applying the new restrictions on past investments, even in the high-tech sectors it names.
The executive order, which has been in the works for months, does not call for the cessation of U.S. investments in the biotechnology and clean tech sectors, areas critical to national security according to a September 2022 speech by Jake Sullivan, Biden's national security adviser.
Spokesperson for the Chinese embassy in Washington Liú Péngyǔ 刘鹏宇 criticized the order, saying it would "undermine the interests of Chinese and American companies and investors, hinder the normal business cooperation between the two countries and lower the confidence of the international community in the U.S. business environment."
Guarding intangible benefits
Some observers cast doubt on whether U.S. investment plays a great enough role in China's innovation ecosystem to make a real difference.
"A lot of foreign direct investment in the Chinese tech sector comes from non-U.S. sources," Taylor Loeb, consulting firm Trivium China senior analyst, told The China Project. "But obviously, the biggest amount is coming from domestic sources."
The executive order made clear that the Biden administration is concerned that U.S. private equity or venture capital firms might pass to China the sorts of intangible benefits and business know-how helpful to small Chinese companies trying to grow and compete, such as managerial assistance and access to networks of talent.
Of less concern to the administration are investments made through index funds in larger, Chinese publicly traded companies, but Loeb said that the order could nonetheless be the opening salvo of longer-term scrutiny of American investment into China.
"Do I think that in the future the U.S. government is going to bend these kinds of restrictions and ultimately extend them to more public investment? Absolutely," Loeb said. "The direction is toward expansion for sure."
Going it alone?
Observers noted that the U.S. leads the way in restricting investment in China, and that Washington's measures may be less effective if allies don't buy in.
"Only South Korea and Japan have outbound investment reviews or restrictions, and they are more narrowly focused," Mary Lovely, Peterson Institute for International Economics senior fellow, said of the 38 countries in the Organisation for Economic Co-operation and Development (OECD).
The Biden executive order's proposed measures would have a chilling effect on the already tense U.S.-China relationship, and could hurt U.S. investors and American innovation through cooperation, Lovely said.
"Given the unpredictable nature of tech development, there is a possibility that the U.S. will miss out on some returns from new innovations," she said.
Regulations on investment in China may be difficult to enforce as many American investment companies have operations and offices registered overseas, and Chinese tech firms have subsidiaries and employees operating outside China.
"Money moves easily, so there is always an enforcement challenge," Lovely said. "But most companies want to comply with laws enacted for national security purposes, so I expect there to be compliance."
Congress wants more
The executive order did not go as far as some in Congress hoped. Rep. Mike McCaul (R-TX), chair of the House Foreign Affairs Committee, criticized the executive order for not targeting existing investments and for leaving out restrictions on U.S. investments in Chinese biotech and energy firms.
In an August 3 letter to President Biden, Rep. Mike Gallagher (R-WI), chairman of the House Select Committee on Competition with the Chinese Communist Party, recommended more sweeping measures that targeted both private and public U.S. investments in China. The Select Committee's bipartisan leadership launched an investigation into U.S. investment firms BlackRock, which manages index funds, and MSCI, which provides fund managers with indices and other investment information.
The investigation aims to get a full accounting of the extent to which BlackRock's and MSCI's index funds include the stocks of Chinese companies on U.S. government blacklists, such as of firms with links to China's military or that use forced labor in northwestern China's Xinjiang Uyghur Autonomous Region.
Under U.S. law, it is not illegal to invest in such companies. Preliminary findings from the Select Committee showed that several of BlackRock's and MSCI's index funds together included shares of at least 49 Chinese companies on U.S. government blacklists, companies such as biotech firm BGI Genomics, military aircraft contractor Avicopter PLC, and surveillance equipment manufacturer Dahua Technology.
BlackRock, the world's largest fund manager with over $9 trillion in assets under management as of March 2023, and MSCI, are not the only U.S. investment firms that include blacklisted Chinese stocks in their index funds. As of June 2023, Vanguard was number two globally, with $7.6 trillion under management, including an index fund that contained 21 of the 49 blacklisted companies identified by the Select Committee.
Several of the blacklisted firms also were included in funds invested in emerging markets and managed by the U.S. investment firms Fidelity ($4.2 trillion under management overall) and State Street ($3.6 billion overall).
On August 10, Select Committee Chairman Gallagher responded to Biden's executive order.
"President Biden's long-awaited executive order is a small step in the right direction but the loopholes are wide enough to sail the PLA Navy fleet through, and it doesn't address the passive flows of U.S. money into malign CCP-affiliated companies," Gallagher said in a statement.
The Biden administration will look past pressure to expand the executive order, Lovely of the Peterson Institute said.
"The administration has defined a narrow set of activities and is unlikely to change that simply due to the Select Committee," she said.
In a statement made on Wednesday, Illinois Rep. Raja Krishnamoorthi, the Select Committee's top Democrat, said that the executive order was an essential step in addressing national security concerns, but that "it cannot be the final step."
The names of the Chinese companies blacklisted by the House Select Committee on Competition with the Chinese Communist Party were included in letters sent by the committee to BlackRock and MSCI, asking for further details on their funds.