Beijing softens its tone on tech, but that doesn't mean an end to the crackdown
Business & Technology
Government officials pledged to support the "healthy development" of the digital economy, but Big Tech may not be out of the woods just yet.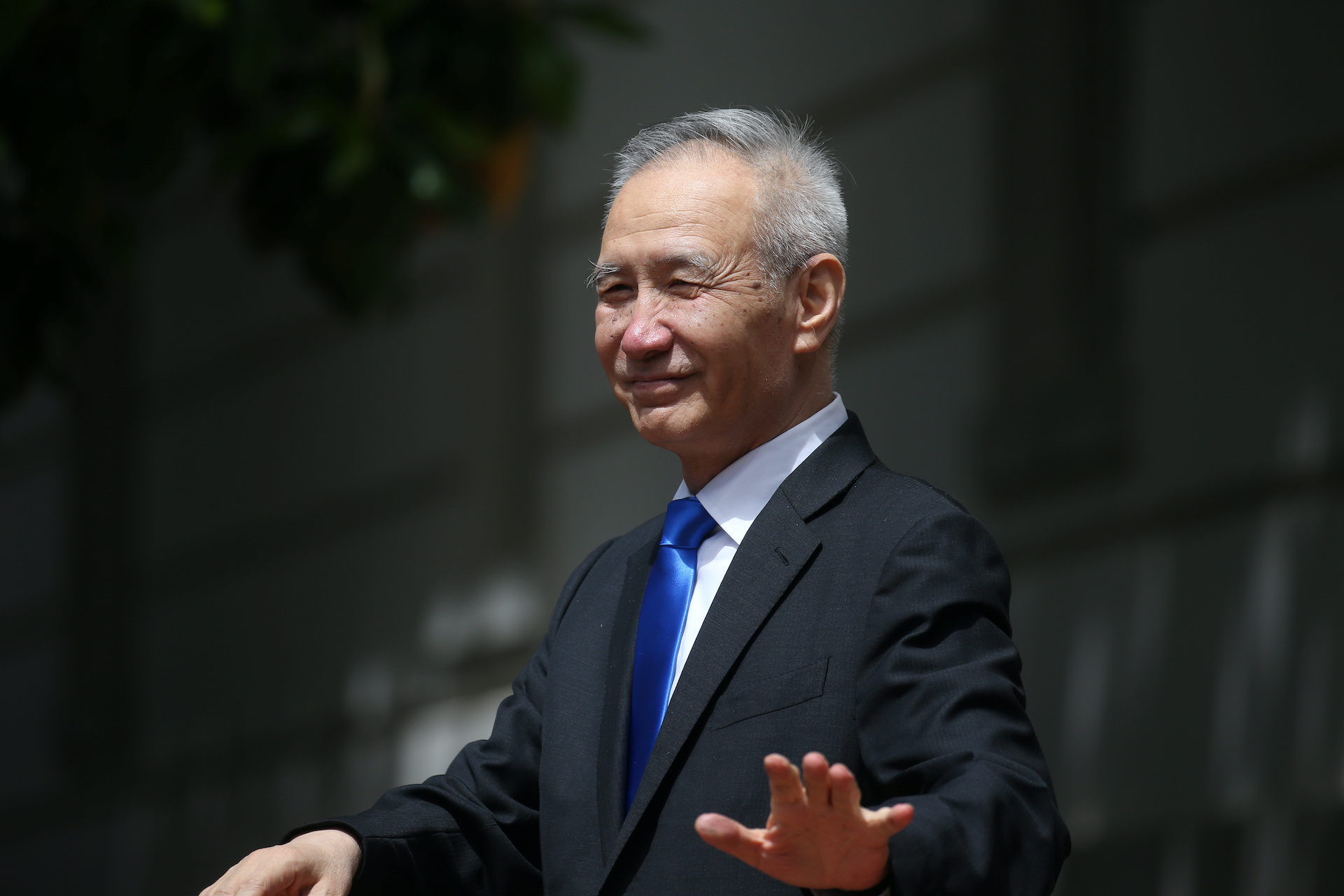 The Chinese People's Political Consultative Conference (CPPCC), a toothless but symbolically important advisory body to the Chinese government, held a special symposium on the digital economy on Tuesday.
The government will support the "healthy development of the platform economy and private sector," Chinese Vice Premier Liú Hè 刘鹤 said to an audience of nearly 100 people, including CPPCC members Baidu founder Robin Li (李彦宏 Lǐ Yànhóng) and Qihoo 360 founder Zhōu Hóngyī 周鸿祎.
The meeting was full of soothing noises from the government on Big Tech, as Beijing rolls out more measures to ease the fallout from the COVID zero policy and last year's crackdowns on internet companies that continue to weigh down the world's second largest economy.
Last month, China's powerful Politburo pledged to ramp up policy support for the economy, including the platform economy, in order to achieve its 5.5% GDP growth target.
Despite the tech crackdowns, Beijing has placed big bets on the digital economy: Industrial digitization is a core component of the 14th Five Year Plan and the government's development plans up to 2035.
Beijing launched a new national project to build centralized data systems across the country to channel the growing demand for computing and data analysis.
Shanghai officials published an implementation plan for the comprehensive digital transformation of the economy last month, in a bid to become the digital capital of the world by 2035.
A new state-backed metaverse committee will help "lead the healthy and orderly development of the metaverse industry," the group said per the South China Morning Post.
Whether that means an end to the crackdown, however, remains to be seen. As Rui Ma said in an interview with SupChina just last week:
There are two facts one should always remember when it comes to China tech:

First, the government is in favor and indeed prioritizes building a highly digitized society…So there is no motivation to "kill" the industry.

Second, the government also believes that private enterprises need to be reined in by regulations and higher socio-political-economic objectives than just financial returns. In their minds, they need to balance these two forces, which they believe to be complementary and both necessary, instead of choosing one over the other.
The reception to the latest signals has been generally positive: The H-Share and Hang Seng Indexes were both up by an excess of 3% on Monday, and tech stocks have made further gains today.
JP Morgan upgraded its China tech outlook, raising the ratings for the stocks of seven Chinese internet firms including Tencent, Alibaba, Meituan, NetEase and Pinduoduo, despite calling the sector "uninvestable" for the next six to 12 months in March.
But some are not optimistic: "I think Big Tech companies will have a grace period for maybe the next six months. However, this is really not a U-Turn on the tech crackdown. The long term outlook hasn't changed, because Beijing has already come to the conclusion that this is a bad idea to let Big Tech companies [run] wild," Trivium China tech analyst Linghao Bao said in an interview with CNBC. "The tech crackdown is here to stay for the long term."